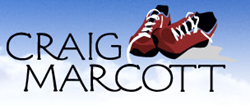 Craig Marcott makes this difficult journey easier with his compassion and personal understanding of what it is like to have a loved one with special needs. -- Judi Talit
Melville, NY (PRWEB) October 18, 2013
Special needs planning on Long Island often takes the skill of an individual or company that specializes in those types of services to ensure future planning is done the right way. Craig Marcott is very hands-on with each of his clients and works with each one of them throughout the planning process.
Craig Marcott has been given many testimonials from those he has worked with in the past, and many have given plenty of positive messages for future and current clients.
Guardianship
"Dear Craig, Thank you ever so much for your assistance in obtaining guardianship for our son, Brendan. You greatly helped to turn an intimidating, onerous and time-consuming process into something that was manageable for us. You also were very communicative—keeping us well-informed each step of the way. We look forward to utilizing your services again in the near future. Sincerely, Ted and Cheryl Bleecke"
Special Needs Planning
"It is not easy talking about a time when you won't be here for your special needs child. It's not easy to plan for a future that you won't be a part of. It's not even easy to acknowledge that there will be a time when you won't be here at all. And especially it isn't easy to trust that your child will be cared for in an appropriate and secure way. But, Craig Marcott makes this difficult journey easier with his compassion and personal understanding of what it is like to have a loved one with special needs. Judi Talit"
Workshops
"Dear Craig, On behalf of all of us at the Rogers Memorial Library, thank you for making the trip out here to talk about planning for Special Needs individuals. Your presentation was excellent, and your life's work is a real inspiration to us all. Many thanks, Penny"
It is important for clients to know that the person they are working with is ready to help them every step of the way and has the confidence to complete special needs planning for the future, and Craig Marcott has proven time and again that he serves his clients exceptionally.
For more information about all services, like special needs planning, that Craig Marcott offers to families, visit http://www.specialneedsplanli.com.
Craig Marcott has over 20 years experience as a Certified Financial Planner™ and 100% of his practice is devoted to Special Needs and Estate Planning. Many parents are attracted to his holistic team approach, which extends to his Guardianship and SSI/Medicaid services. Craig's personal expertise and engaging presentations make him a popular speaker with schools and organizations serving the special need population.
"My job is to help make the present less stressful by planning for the future." – Craig
Craig Marcott is located conveniently at 445 Broadhollow Road, Suite 25 in Melville, New York 11747. Craig may also be reached at 631-286-1061.