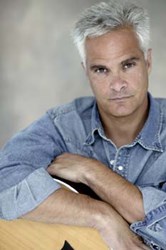 Taubman's songs bridge traditional Jewish themes and ancient teachings with passages and experiences of contemporary Jewish life.
Los Angeles, CA (PRWEB) October 30, 2013
Craig Taubman is excited to be heading to the sunshine state of Florida this November to be hosted by two congregations. Taubman will be hosted by Temple Israel in West Palm Beach on November 15 with a Shabbat service start time of 7 PM and by B'nai Torah Congregation in Boca Raton on November 17 with a concert start time of 11 AM.
Temple Israel's Shabbat service is a part of a series called, "Rabbi Shapiro Wants You to Meet…" The Friday night shabbat service is open to the public and all are welcome. Taubman and his band will be performing songs from their popular album, Friday Night Live, as well as current and old favorites.
B'nai Torah Congregation is holding a special family concert on Sunday morning where Taubman will be performing music that all ages will be able to appreciate.
With over 60 recordings, Taubman's music has put him at the forefront of Jewish music. His musical styling has made his recordings an integral part of the Jewish community including his top-selling release, Friday Night Live, composed for a special Shabbat service held once a month at Sinai Temple with Rabbi David Wolpe in Los Angeles. His extensive musical catalog consists of over 50 recordings featuring everything from Celebrate: Jewish Lullabies to Rock'n Toontown, featuring backup vocals with Mickey and Minnie.
Taubman's songs bridge traditional Jewish themes and ancient teachings with passages and experiences of contemporary Jewish life. He speaks a language that is both comfortable and acceptable to children and adults. His Jewish recordings are an integral part of the community, weaving song and spirit into the fabric of Jewish life.
Taubman has also enjoyed a successful career in television and film, composing and directing music for the Fox children's series Rimba's Island, the critically acclaimed HBO animated series Happily Ever After and Shari Lewis' PBS series, Charley Horse Pizza. His music has been featured at the Coca Cola Olympic Pavilion in Atlanta as well as in the Paramount Pictures feature film Andre, New Line Cinema's Pinocchio, and Disney's animated short film, Recycle Rex. His songs have been recorded by such respected artists as Chita Rivera and Jennifer Holliday. Taubman's sell-out concerts draw thousands of fans at such respected venues as Ravinia in Chicago, Valley Forge in Pennsylvania, Westbury Music Fair in New York, the Greek Theater in Los Angeles and three special performances at the White House.
In addition to his work as a musician, Taubman is committed to building community with projects such as Jewels of Elul, a yearly inspirational booklet that has featured introspections from the likes of Barack Obama, Eli Wiesel, Desmond Tutu and Pastor Rick Warren. In February 2013, Taubman bought the former Welsh Presbyterian Church in downtown Los Angeles. From 1909 to 1925, this building was the home of the well-known Sinai Temple in Los Angeles. Taubman is undertaking renovations and a reimaging of the building into a multicultural and interfaith performing arts center and house of worship called the Pico Union Project.
For more information about Rabbi Shapiro Wants You to Meet…Craig Taubman at Temple Israel, please contact Temple Israel at (561) 833-8421.
For more information about Craig Taubman in Concert at B'nai Torah Congregation, please contact B'nai Torah Congregation at (561) 392-8566.
To schedule an interview with Taubman, please call Gwendolyn Dreyer at (818) 760-1077.