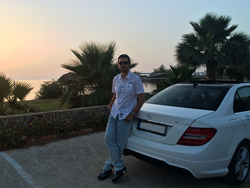 (PRWEB) June 20, 2014
CrazyOz.com is a classifieds website for the UK that has a personals section. The website recently ran an online survey for cheaters to find out why most people cheat. Out of 300 votes the results were;
102 votes - Feel unappreciated
83 votes - Boost my ego
54 votes - Excitement
29 votes - Revenge
17 votes - Random opportunity
15 votes - Other (not on list)
As can be seen from the results, the majority of people cheat because they feel unappreciated. The results can also differ based on the gender voting. Many men cheat to boost their ego and for excitement while women tend to cheat because they feel unappreciated.
Men (and sometimes women) will often cheat for a variety of reasons. Some men may enjoy the thrill of the chase. They may be weak and find it hard to say no. They may have poor role models and come from a family where all men in their family cheat, so they think it is normal. Or perhaps they may cheat under the influence of alcohol and wouldn't if they were sober. Some cheaters don't understand the damage it might cause their relationship if their infidelity were to be found out.
Sometimes cheating can turn very nasty when the victim finds out. Cheaters have ended up dead at the hands of their partner or spouse in a 'crime of passion' as killers can use sexual infidelity as a defence in murder cases where juries could be allowed to consider the fact that a victim was unfaithful as a possible provocation or 'loss of control' to the murder. Therefore, cheaters should beware. Cheating might mean nothing to you, but you could end up murdered if you cheat on the wrong person.
The BBC ran a news report on research from John Moores University that found one in 25 fathers raise another man's child and do not know that the child is not theirs. One of the main reasons for this could be that women want a baby with a man who has good genes and they find attractive, but men who have good genes are not always good at earning money. Therefore some women will have a baby with a man who has good genes then say it is the baby of a man who has good income, so she and the baby will have good financial security.
Some women will cheat on their partner in return for payment which also happens in the animal kingdom too. For example, female penguins will mate with other male penguins in return for pebbles as payment. Pebbles to penguins are like money to humans. The more pebbles a male penguin has for his nest, the more irresistible he will be to females. Many women also find men with money and power very sexually attractive too.
To find out more about CrazyOz Classifieds, find a partner to date or have your say on cheating, please visit http://www.crazyoz.com/
ABOUT
CrazyOz.com is a classifieds website exclusive to the United Kingdom. It offers many services including, dating, sugar daddy dating, casual relationships, cars for sale, jobs, flats and houses for rent, goods for sale, chat forums and much more.