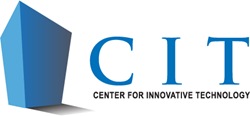 Herndon, VA (PRWEB) October 14, 2014
The Center for Innovative Technology (CIT) announced today the release of the Commonwealth Research Commercialization Fund (CRCF) annual report for FY2014, showing growth in new patents, products and innovative companies.
Karen Jackson, Virginia's Secretary of Technology, said, "CRCF plays an important role in the acceleration of innovation in the Commonwealth by funding essential research and commercialization projects. The investments we make in research commercialization plant the seeds that are growing the New Virginia Economy."
Managed by CIT, the CRCF invests in projects that address serious challenges in sectors such as life sciences, cyber security, advanced manufacturing and energy. These projects have the potential to have a profound and lasting economic benefit to the Commonwealth. All CRCF awards are aligned with Virginia's key strategic technology priorities as outlined in the Commonwealth Research and Technology Strategic Roadmap.
In FY2014, CIT issued 52 CRCF awards to startups, universities and research institutes engaged in research and development projects, leveraging the Commonwealth's $4.2 million investment with approximately $7.4 million in matching funds. Highlights of the report include:

New patents. More than 50 patents have been filed or are pending, including both full and provisional patents; 12 or more patents have been issued; more than ten invention disclosures have been issued; five or more products or technologies have been licensed; and other discussions have circulated around trademarks and trade secrets.
New products/services. In FY2014, at least two new life sciences and modeling and simulation products and/or services were brought to market; at least one additional product/service is anticipated for near-term release. In addition, more than 12 organizations are actively engaged in discussions with companies and other organizations interested in licensing products.
New company formation. At least four new life science and cyber security companies, some of which are university spin-outs, were created. Additionally, at least one CRCF recipient expanded its operations across the state, and at least two non-Virginia companies located all or a portion of their operations to the Commonwealth.
Leveraged funding. CRCF award recipients reported nearly $30 million in additional investments made in research and technology work after the conclusion of the CRCF projects. At least seven companies have noted sales and/or revenue, with reported totals of more than $3 million, combined.
New partnerships. Several notable partnerships have been formed between CRCF recipients and other organizations, including: Reliant Medical Group, EMC, Amgen, Dominion Virginia Power, Bracco and Northrop Grumman, as well as with colleges, universities, large pharmaceutical companies and startups in and outside of Virginia.
Since the inception of the CRCF program in 2011, nearly 400 applications have been submitted from all of the Commonwealth's ten technology regions. From these submissions, 146 awards have been announced. In addition to the economic benefits, the investments are attracting new graduate students and generating new university publications.
View the FY2014 CRCF Annual Report. Additional information regarding the CRCF, including upcoming funding opportunities, can be accessed at http://www.cit.org/initiatives/crcf/.
About the CRCF and R&T Roadmap
The Commonwealth Research Commercialization Fund (CRCF) advances science- and technology-based research, development and commercialization to drive economic growth in Virginia and to encourage collaboration among its institutions of higher education and partnerships between these colleges and universities and business and industry.
The Commonwealth Research and Technology (R&T) Strategic Roadmap is a comprehensive planning tool the Commonwealth uses to identify research areas worthy of economic development and institutional focus. It provides elected and other officials with priorities in key industry sectors that have commercial promise and that are eligible for new CRCF awards. The Research and Technology Investment Advisory Committee (RTIAC), comprised of university, industry and economic development experts, reviews applications and make award recommendations to the CIT Board.
About the Center for Innovative Technology, http://www.cit.org
Since 1985, CIT, a nonprofit corporation, has been Virginia's primary driver of innovation and entrepreneurship. CIT accelerates the next generation of technology and technology companies through commercialization, capital formation, market development and revenue generation services. To facilitate national innovation leadership and accelerate the rate of technology adoption, CIT creates partnerships between innovative technology start-up companies and advanced technology consumers. CIT's CAGE Code is 1UP71. Follow CIT on Twitter @CITorg and add the Center for Innovative Technology on LinkedIn and Facebook.
###