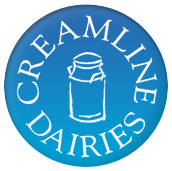 Creamline Dairies Introduce New Fruit and Veg Box
(PRWEB) March 21, 2014
It is possible to purchase individual packs from the Creamline Dairies website for the price of £11.99.
Food lovers are expected to be tempted by the great variety of seasonal fruit and vegetables. They'll be able to use Creamline Dairie's online ordering system to schedule deliveries at times to suit. It is also possible to arrange the collection of fresh milk, bread and cheese.
The Creamline Dairies team have taken the opportunity to highlight the benefits of door to door delivery. They've pointed out that the fruit and vegetables are grown by agricultural workers in the UK. The people who purchase these ingredients will be making a valuable contribution to the local economy. They'll also be able to enjoy the distinctive flavour of fresh foods.
The fruits and vegetables could be used in the following snacks and meals:

Soup
Stew
Vegetable Curry
Fruit Salad
Spanish Omelette
Rob Purvis, representative of Creamline Dairies said, "Our fruit and veg box was created in response to customer demand for locally sourced groceries. We've already received positive feedback about the superior taste of the seasonal fruits and vegetables."
"We'll be adding a variety of fresh ingredients over the summer months. Our customers can look forward to the prospect of eating sumptuous strawberries while watching Wimbledon and tucking into light salad sandwiches during family picnics."
Creamline Dairies do restrict their delivery services to customers living in the North West of England. However, there is every chance that the company will expand its range of operations in the future.
About Creamline Dairies
Creamline Dairies was established in 1945 by Peter Roe. The company has developed an outstanding reputation for the efficient door to door delivery of fresh goods. Recent developments have been made under the ownership of Chris and Rob Purvis. You can visit their website at http://www.creamline.co.uk/.