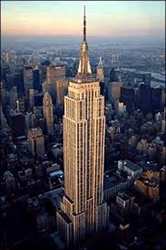 It was time to stop app makers from creating app after app with no real goal.
(PRWEB) July 09, 2015
AppsGeyser is a template provider for the creation of Android apps. In recent months AppsGeyser has seen the rise in the creation of apps by app makers wishing to start an app business, and it has been made apparent that the app creation process needs to take a step backwards and the focus needs to focus towards putting together an app business strategy. In response to the demand, AppsGeyser has created a five step strategy to starting an app business.
AppsGeyser has been working together with app makers for over 4 years to create apps and become mobile. There are a multitude of reasons behind why an app maker has decided to create app, varying from wishing to take a current business mobile, wanting to create marketing tools for an existing business or to start an app business from scratch as a money making venture. The trend in app creation has recently turned from app creation for existing businesses to app creation as a new business or complimenting business.
The five steps that have been highlighted in the app business preparation strategy include; getting to grips with the app idea, undertaking research, putting together a business plan, app creation and finally marketing. The app business strategy is aimed at taking a potential app maker away from the app creation process in order to focus on the business creation. For more information of the app business creation plan, please visit the AppsGeyser blog.
"My initial idea was to create a mobile app as a marketing tool for my business," Zack Modiin told us, "After a consultation with the AppsGeyser team, I realised that I could combine my current business with a mobile business. I began to rethink the way in which I was creating the apps and am very happy with the result."
"The focus for app makers has changed, more people are now making a series of apps and not just a stand alone app, unfortunately they still were not managing to extract the most from their apps and this was down to the lack of planning and research," explains Vasily Salomatov "We decided it was time to stop app makers from creating app after app with no real goal and since we have released our 5 point plan, there has been a vast improvement in app installations and usage ratios."
About AppsGeyser
AppsGeyser, launched in February 2011, is now the biggest Free Android App Builder on the market. AppsGeyser's popularity has risen by enabling users to create apps with ease for Android devices from any web content in under five minutes. AppsGeyser has seen more than 1,878,000 apps created on its platform. There have been more than 1.13 billion downloads of its apps.