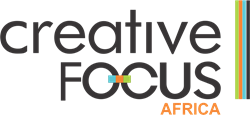 Creative Focus Africa exhibition, is geared at promoting business intelligence.
Lekki Phase 1, Lagos, Nigeria (PRWEB) December 10, 2013
Creative Focus Africa is to take place at the Federal Palace Hotel, Lagos, by 16th - 18th December 2013, hosted by Alex Ekubo and it is highly sponsored by Access Bank Plc, Blue Waters Development Company Ltd, Brass Fertilizer Ltd and Micro-Finance and Enterprise Development Agency.
This event engenders positive interactions and feedback between the exhibitors and the general public, as well as exposing them to business financing, establishments keen on SME financing, bearing in mind the impact of the growth of the Nigerian economy.
In 2012, Creative Focus Africa was fully seen as a platform mainly aimed at promoting young entrepreneurs with growing innovative businesses. (http://www.creativefocusafrica.com/details/creative-focus-2012). In order for exhibitors and attendees to acquire maximum understanding of the event, top Nigerian celebrities like: Joseph Benjamin, May D, Tracy Nwapa, Ms Jaie and Mai Atafo graced the event to educate and entertain everyone.
Omowunmi Imoukhuede CEO Urban Dice Ltd and founder of Creative Focus Africa, stated: "One of the basic anchors of successful strategic planning is Creative Focus Africa."
A press conference will be held at the Wheat Baker Hotel (The Green Room), Ikoyi, Lagos, December 12, 2013, 10:00am prompt, alongside with the orientation of the exhibitors, educating them about the essentials of exhibiting. This is going to be done by the executives and sponsors of Creative Focus Africa 2013.
Creative Focus Africa has always been a free entry event but it is necessary to register. The official flyer for this year's edition can be found at (http://www.creativefocusafrica.com/official-flyer).
To know more about Creative Focus Africa, please visit:
http://www.creativefocusafrica.com/about-cfa.
To also know the reason why this event is held, please visit:
http://www.creativefocusafrica.com/youth-dm.