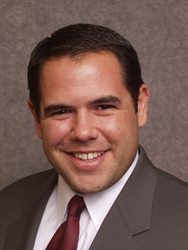 It's not often the general counsel of any company gets recognition for their work in a positive manner.
Tampa, FL (PRWEB) March 13, 2014
Manny Alvare III, the general counsel for Creative Recycling Systems (CRS), has been named a finalist in the Tampa Bay Business Journal's Top Corporate Counsel Awards. The awards recognize in-house corporate attorneys in the Tampa Bay area who possess tremendous professional skills, demonstrate high ethical standards and are leaders in their company, organization or industry. His nomination highlights the importance of leadership in the electronics recycling industry and the incredible amount of work he has done as the sole general counsel for CRS.
Serving as general counsel in an industry still in its infancy--one that carries so much risk and responsibility for the environment--requires an unrelenting desire to protect assets that are outside of the daily business routines. Playing by the rules isn't enough for electronics recyclers—despite compliance with laws and regulations, a single misstep could irreparably harm the local environment and result in illnesses and death to both people and corporations. The impact CRS's general counsel has on these issues not only affects the ROI of the company, but also has a vast impact on our environment for current and future generations - something Mr. Alvare has never lost sight of.
Mr. Alvare created a blueprint for success while transitioning CRS from a family-owned business to a corporate culture this past year. His leadership of several departments--including Human Resources and Compliance--contributed to a 15% growth in revenue, a strong contingent of industry certifications and a safe and ethics-based internal culture.
"It's tremendous to see Manny getting recognized for the exemplary work he does for CRS," said Tiffini Schwarzkopf, Executive Director of Marketing at CRS. She added, "It's not often the general counsel of any company gets recognition for their work in a positive manner. More and more companies are taking the easy way out and putting communities in danger through improper recycling methods. I've seen Manny's guidance and leadership in these matters and it's not only allowed us to keep the focus on our customers, but has also helped us become a company that leads by example."
About Creative Recycling Systems:
Creative Recycling Systems (CRS) is an IT Asset Management and Recycling company that provides life-cycle management solutions for surplus, obsolete and end-of-life electronic products. It yields the highest value for its customers while producing the smallest environmental footprint available in the world. Recognized as a worldwide leader in the electronics recycling industry, CRS' 20 years of success have been built on environmental stewardship, developing and utilizing state-of-the-art processing technology, managing assets, data security and commitment to customer service. CRS has Nationwide capabilities, has also been featured in the Terra Blight Documentary, and holds certification credentials for: e-Stewards®, ISO14001 and R2/RIOS.
For more information visit CRSeRecycling.com and connect with CRS.