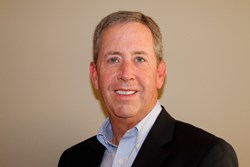 Mansfield, MA (PRWEB) August 29, 2013
Creative Services Inc. (CSI) announced today the appointment of Peter Fowler to their leadership team. Peter will direct the growth of CSI's Energy sector and expansion of their market share in Regulated Industries and Drug Screening services.
Creative Services Inc. President Alan Sklar said of Peter Fowler, "We are excited to have Peter join our team; adding 33 years of leadership skills along with his reputation as an expert in the power industry his knowledge will provide an enhanced and complimentary benefit to our regulated client base."
Previously, Peter was the Director of Medical Services for Duke/Progress Energy in Charlotte, North Carolina. During his tenure, he worked in various high level positions including Director of Nuclear Operations. Among his recent duties, he served as a member of the Advisory Taskforce of the Nuclear Energy Institute (NEI) for Nuclear Access Authorization and Fitness for Duty.
Originally from Upton, Massachusetts, Peter is a graduate of Northeastern University and holds a BS in Business Administration. Peter will be located at the CSI operations center in Chapin, South Carolina where he will serve growing markets with existing and new service benefits across the United States including growth markets of the energy sector in the Southeast.
He will also have an office at the corporation headquarters in Mansfield, Massachusetts. There he will support the corporate growth objective and share his industry knowledge with CSI's many regulated corporate clients.
About Creative Services, Inc.
Creative Services, Inc. has been helping companies hire with confidence since 1976. Beginning as a small private investigation firm, Creative Services, Inc. has evolved into a global, full-services employment screening and consulting firm. Creative Services, Inc. serves corporate and nuclear market sectors, providing the industry's highest accuracy, quality and client retention ratings.