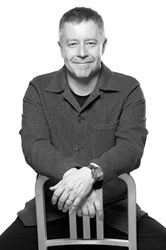 Creativity Forum connects business people, educators, and parents with thought-leaders in creative thinking to help prepare children for the challenges of the 21st century.
Sausalito, CA (PRWEB) December 11, 2013
The Bay Area Discovery Museum and Center for Childhood Creativity's Creativity Forum 2014 will feature Tim Brown, CEO of IDEO, with a keynote presentation: Today's Kids, Tomorrow's Innovators: How Success in an Innovative Workforce Demands Creative Thinking.
The luncheon fundraiser will be held on Friday, February 7, 2014 from 11:30 a.m. – 1:30 p.m. at The Ritz Carlton Hotel, 600 Stockton Street, San Francisco. Tickets for individuals are $150, with reserved tables for 10 for $1,500, and patron and host tables from $2,500 - $5,000 and up.
Tickets are available for purchase tickets online.
The Bay Area Discovery Museum's Creativity Forum advances the importance of cultivating creative thinking in children, and exemplifies how the Bay Area Discovery Museum is a critical resource for preparing children for the challenges of the 21st century. Previous event speakers have included pediatrician Dr. Kenneth Ginsburg, entrepreneurship expert Tina Seelig, author Daniel Pink, Silicon Valley icon and philanthropist Steve Wozniak, and creativity in education leader Sir Ken Robinson. Funds raised from this event support the Museum's educational programs and exhibitions and outreach to communities where the need to foster creative thinking skills is most acute.
About Tim Brown
Tim Brown is CEO and president of IDEO. He frequently speaks about the value of design thinking and innovation to business people and designers around the world. He participates in the World Economic Forum in Davos, Switzerland, and his talks Serious Play and Change by Design appear on TED.com.
An industrial designer by training, Tim has earned numerous design awards and has exhibited work at the Axis Gallery in Tokyo, the Design Museum in London, and the Museum of Modern Art in New York. He takes special interest in the convergence of technology and the arts, as well as the ways in which design can be used to promote the well-being of people living in emerging economies.
Tim advises senior executives and boards of Fortune 100 companies and has led strategic client relationships with such organizations as the Mayo Clinic, Microsoft, PepsiCo, Procter & Gamble, and Steelcase. He is a board member of the Mayo Innovation Advisory Council and the Advisory Council of Acumen Fund, a nonprofit global venture fund focused on improving the lives of the poor. Additionally, he writes for the Harvard Business Review, The Economist, and other prominent publications. His book on how design thinking transforms organizations, Change by Design, was released by HarperBusiness in September 2009. Tim maintains a blog on the subject of design thinking.
About the Bay Area Discovery Museum
Creative thinking begins early in every child's life. It enables original thought and the ability to see solutions where others don't. It unlocks possibilities and fosters innovation. It provides the fundamental building blocks for success in school and beyond.
The Bay Area Discovery Museum is designed to ignite creative thinking in children. 7.5 acres of natural beauty inspires families to engage in a world of possibilities. Framed by the majestic backdrop of the Golden Gate Bridge, the museum is a space for imaginations to run wild. Every curated detail of our exhibits brings creative thinking to life for all stages of childhood. Navigate winding tunnels to develop physical and intellectual risk-taking skills. Feel the rush of cold-water tide pools that surprise and awaken curiosity. Imagine new worlds by transforming into a spider, a ship captain, or a bridge builder. At every turn is a new opportunity to challenge the boundaries of creativity.
Now we are taking these experiences beyond our physical location. We launched the Center for Childhood Creativity in 2011 to pioneer new research, thought-leadership, and teacher training programs that advance creative thinking in all children—extending our impact beyond the Museum.
Our mission: To ignite and advance creative thinking for all children.