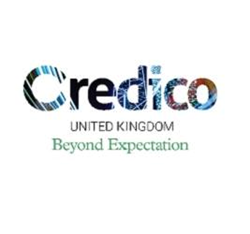 The gala was a celebration of the recent successes within the direct marketing and sales industry
London, (PRWEB) May 24, 2016
On Saturday 21st May 2016, the UK's largest field marketing specialists, Credico UK hosted their hotly anticipated annual awards gala at London's prestigeous Grosvenor House Hotel. This year's event consisted of a champagne reception for networking opportunities followed by a prestigious awards ceremony and gala dinner.
About Credico UK: http://www.credico.uk.com/about/
Set in the heart of central London, the Grosvenor Hotel was built in 1862 by Victorian railway pioneers. The grade II listed building combines modern luxury with unique period features so was the perfect place to celebrate such a gala of industry success.
The gala was a celebration of the recent successes within the direct marketing and sales industry. Credico UK hosts the event every year with a number of top independent sales company leaders chosen as keynote speakers and to present the awards to celebrated individuals for their business achievements throughout the past year. The event is very prestigious (invitation only!) and was set for the best business owners and their partners in the industry. Credico UK noted the event was also a great opportunity to raise funds for the nominated charity of the evening.
Credico UK is an established, independent field marketing agency that offers outsourced direct sales and marketing solutions across the UK and Ireland. With a network of regional offices situated in some of the UK's largest cities, the agency provides their industry knowledge and expertise to a wide range of innovative industries and business sectors. Credico UK specialises in customer acquisition and retention services, working with clients to help them increase customer loyalty through face-to-face interactions and personalised marketing solutions.
With the help of experienced and friendly sales teams, Credico UK builds personal connections between clients and consumers by taking the time to learn about each consumer's unique set of needs and requirements. This marketing approach provides tangible benefits to both businesses and consumers. Businesses are able to generate more sales, whilst consumers feel more valued by a brand and benefit from a high standard of customer service. Credico UK was delighted that gala was once again a great success, and was a rewarding event that showcased the exceptional standards that the industry continues to set and maintain.