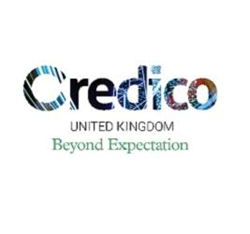 Credico UK urges business owners to stay united, embrace the changes ahead and work together.
(PRWEB) July 20, 2016
On 23rd June 2016, the UK voted to leave the European Union with a 51.9% majority and 17.4 million votes in favour of 'vote leave'. The result has sent ripples throughout UK business with several entrepreneurs expressing their dismay at the Brexit result; labeling it a 'disaster' and a 'backwards decision', whilst others have looked upon Britain's departure from the EU as a new opportunity for the UK and the many businesses that are based here. In response to the divide in opinions, field marketing specialists Credico UK has been reviewing how the EU referendum vote has impacted the future of UK business.
About Credico UK: http://www.credico.uk.com/about/
As with a majority of business decisions, there will always be a trade-off between the benefits of these decisions and the disadvantages but hopefully the benefits will always win out. Firstly, some of the disadvantages that British businesses may face now that the UK is no longer part of the EU includes a blow to expansion plans on the continent. Cost and complexity of trade could gradually rise if tariff changes are made against UK goods and services. In addition, a lack of import taxes within the EU meant British businesses could compete on a level playing field with businesses across the continent, so leaving the EU might create significant uncertainty, which may be enough to cause a cut back in investments.
However, there are also some benefits that British businesses should expect to see by leaving the European Union. Firstly, less red tape will give the UK full control of its future, so it has been argued that it will become a better place for businesses to thrive. And many EU regulations that have been criticised by businesses over the years could now be removed, making it easier for British business owners to scale and grow their companies.
In this time of uncertainty Credico UK urges business owners to stay united, embrace the changes ahead and work together to make Britain's future one of innovation, expansion and global influence.
Credico UK is a leading provider of personalized outsourced sales and marketing across the UK. The firm provides productive solutions for their clients' sales and marketing needs; this results in the firm increasing their clients' customer base and revenues so they can stay competitive within their own market.
The firm believes that now the vote has happened, it is important for everyone within the UK to rally behind it and make the best of the change. Credico UK is certain that if the country pulls together, Britain will find suitable opportunities for future success for all types of businesses and people.