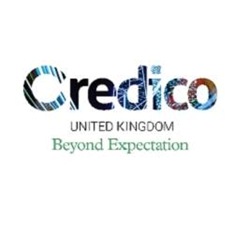 Support from events such as the one organised by Credico, helps us fund world-class research into some of the 250 neurological conditions effecting over 12 million people in the UK
London, UK (PRWEB) June 08, 2016
Last month, Credico UK hosted their annual awards ceremony at the Grosvenor House Hotel in Park Lane. Care2Give, one of Credico UK's clients, was the primary sponsor of the event, which consisted of a networking opportunity during the champagne reception in the Ballroom Foyer at 6pm, followed by a prestigious awards ceremony, speeches, dinner and entertainment in the Ballroom until midnight. This year's black tie event was a celebration of the success within the direct marketing and sales industry. It is the most prestigious event in the industry's UK calendar and this year Credico UK wanted to use the occasion to raise awareness and funds for a nominated charity. The evening was dedicated to raising funds on behalf of the Brain Research Trust, a charity chosen by Care2Give and Credico UK is pleased to announce that they raised £7,000 for the charity on the night.
About Credico UK: http://www.credico.uk.com/about/
In response to Credico UK's contribution, Brain Research Trust released the following statement:
"1 in 5 people in the UK suffers from a neurological disorder. And It is so heartening when we receive support and donations that allow Brain Research Trust to fund more research into the causes, treatment, cures and preventions of these diseases.
Support from events such as the one organised by Credico, helps us fund world-class research into some of the 250 neurological conditions effecting over 12 million people in the UK, including Alzheimer's Disease and other Dementias, Stroke, Parkinson's Disease, Epilepsy, Motor Neurone Disease, Multiple Sclerosis and Brain Tumour.
We are so grateful for the donation of £7,000 from Credico and everyone who gave so generously at their recent gala dinner. Support like this brings us closer to a world where brain disease is diagnosed swiftly, treated effectively, and ultimately prevented."
Credico UK is an established, independent field marketing agency that offers outsourced direct sales and marketing solutions across the UK and Ireland. With a network of regional offices situated in some of the UK's largest cities, the agency provides their industry knowledge and expertise to a wide range of innovative industries and business sectors. With the help of experienced and friendly sales contractors, Credico UK manage face-to-face marketing campaigns that generate a large volume of sales for their clients, whilst making consumers feel valued because of the high standard of customer care given. Credico UK work with a number of charities and are proud of the money they have currently raises and encourages more people to support the great cause. For more information on Brain Research Trust visit: http://www.brt.org.uk