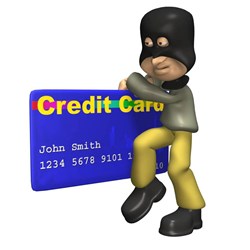 Credit and debit cards are commonly used for online purchases, although consumers need to be aware of the associated risk as credit/debit card fraud is a growing problem and easily achieved by thieves.
San Diego, California (PRWEB) August 15, 2013
The majority of consumers throughout the United States, and the world, opt to make purchases using credit and debit cards. They offer a tremendous amount of flexibility and convenience, but unfortunately, particularly in today's digital era, they also leave consumers open to the possibility of theft and fraud. Despite the risks of using credit and debit cards to make purchases, there are steps consumers can take to ensure protection.
AlarmSystemReport.com, a site that provides alarm system reviews, including Protect America reviews, created a list of tips for consumers to help avoid fraud and theft.
AlarmSystemReport.com is a leading provider of safety and security information, as well as alarm system discount codes.
1. Always know where a card is. This includes at a restaurant or store. Whenever a consumer hands a card to an employee of a store, the consumer should be aware of where that card is at all times.
2. Always cover PIN numbers at registers and ATMs. Shoulder skimming is becoming a common practice in which thieves linger around to view private information. Another way this information is obtained is by installing cameras at locations where credit and debit transactions take place.
3. Be careful when shopping online and only do business with reputable online stores and service providers. The company should also have stringent security measures in place to protect the privacy of shoppers' personal information. Sites that have https in front of the domain name are sites that are secured with encryption, which is an added feature to ensure the highest possible level of security for transactions.
4. Don't make purchases by responding to emails. Often emails soliciting personal information are "phishing," and these types of emails are generally a scam to obtain financial information.
5. Always be aware of everything that's on bank and credit card statements. Look over statements thoroughly each month to ensure there is no suspicious activity. In addition to monthly statements, use online banking or contact financial providers at least once a week, or once every two weeks to check on accounts. The sooner possible fraud or theft is caught, the better. Many people even check on financial accounts once a day.
6. Always keep receipts from purchases, big and small. Use receipts as a way to compare against financial statements and ensure there are no errors or suspicious activities.
7. Always have a list of credit cards and the numbers of these cards. In the event a card is stolen, this will make the reporting process easier. Don't store this information in a purse or wallet, because these items run the risk of being stolen.
About AlarmSystemReport.com
AlarmSystemReport.com is a third-party provider of information about the home alarm industry. The site provides reviews and rankings of top alarm companies and technology, including do it yourself alarm systems and wireless alarm systems.