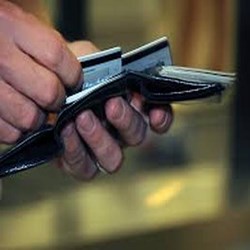 Affordable Credit Card Merchant Services and Easy to Qualify for High Risk Business Loans, Courtesy of CashFundsFast.Com
Nationwide (PRWEB) December 20, 2013
Reliable, low cost, credit card merchant services can be hard to come by, especially for companies with less than perfect credit. Thanks to alternative business loan provider Cash Funds Fast, a leading source for high risk business loans, capital is easy to obtain without having to go through the hassle common at big banks.
Traditional lenders have strict requirements for small businesses to get funding, including certified financial statements and a detailed plan, along with future earnings and loss projections. Such documentation takes a lot of time to compile and is no guarantee of being approved for a loan.
"A plan would mean that the business owner knows what it can and can't do, based on the lending solutions that are available to small business owners. When owners boil it all down, there are probably 10-12 primary types of debt solutions that do not require owners to give up ownership of their business. Small business owners should know what those are and which ones is the best fit. Things like credit, industry, seasoning, location, collateral, cash-flow, reserves, the business need/purpose, etc. will all be factors that determine a small business' options," explains Small Business Trends.
Big banks are dealing with a wave of new federal regulations. These institutions are not lending because of tens of millions of dollars in small business loan defaults. Businesses need not only have nearly perfect credit, but the assets to pledge collateral. While alternative lender Cash Funds Fast has a 98 percent approval rate.
"Cash Funds Fast makes obtaining financing approval as fast and as simple as completing a credit card application. The goal of providing access to business grade capital swiftly and easily to small businesses across the country is realized through the alternative lender's release of its proprietary commercial funding system."
This lender makes capital easy to obtain with a simple and free application and applicants can qualify for and receive between $5,000 and $500,000 within a week. Funds may be used for any purpose, and repayment installments are based on a percentage, not a fixed sum. Payments automatically decrease during slow months.
Cash Funds Fast serves restaurants, physicians and dental practices, franchises, retailers, auto repair services, food services, business to business, consumer services, equipment financing, medical laboratory services, bars, convenience stores, and grocery stores.
About Us
CashFundsFast.com is authorized by TieTechnology, LLC. TieTechnology, LLC, specializes in service based solutions for businesses. Services provided by TieTechnology are merchant credit card processing, business service telecommunications, business cash advances on credit card processing platforms and web based visibility marketing. The advantages of doing business with TieTechnology is their commitment to their customer service excellence and the offering of one stop solutions to all business to business service product needs for the customers' convenience. To learn more about their wide assortment of business services, please visit http://www.tietechnology.com.
TieTechnology, LLC
813-856-0223 x150
888-809-9243 x150