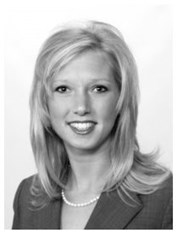 We're excited about helping chiropractors build their bottom-lines.
Marco Island, FL (PRWEB) January 21, 2014
Chiropractors knowledgeable on the value of adjustments can now benefit from one themselves: credit card processing fee review. And it's at no cost to them, through Sovereign Venture Advisors.
Following a strategic partnership between the capital solutions firm Sovereign Venture Advisors and the healthcare-centric M&A firm 5th Avenue Acquisitions & Venture Capitalists, chiropractors can now take advantage of cost-savings expertise and keep more of the money they earn.
"They are savvy business owners who recognize that the cost of doing business is manageable with the right partner," says Sovereign Venture Advisors CEO Abigail Widynski of the chiropractic community. "We are that partner, coming alongside chiropractors to ensure they are receiving value in their merchant services credit card processing."
Tailoring the service to busy chiropractors, Sovereign Venture Advisors only needs the last month's credit card processing statement to review. After submitting the statement, Sovereign Venture Advisors will perform the analysis and return a call with recommendations the next business day.
"We're excited about helping chiropractors build their bottom-lines. And this is one very practical and valuable way we can do that!" says Widynski.
Sovereign Venture Advisors is in the business of building bottom-lines. Our capital solutions firm serves entrepreneurs and established business owners nationally from its headquarters in South Florida. Through our expertise in non-bank growth capital and strategic partnership building, the firm offers three core services: Access to Capital, Cash Flow Acceleration and Credit Card Processing.
Contact: Abigail Widynski, Sovereign Venture Advisors
Tel: 440-361-0397
Email: Abigail[at]SovereignVentureAdvisors.com