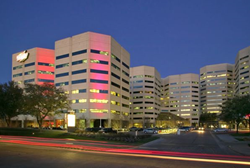 Frisco, TX (PRWEB) October 20, 2014
MSI Credit Solutions is pleased to announce the relocation of their headquarters office. The credit repair company is always looking for new ways to better their business, and they believe this move will benefit not only the company, but also their clients.
Oct. 27 is the official day of the move, when the office will be moving from Frisco, TX to Dallas, TX. The new location will be at 12790 Merit Drive, Suite 614, Dallas, TX 75251, and the office will be in the Park Central 7•8•9 building on Interstate 635 and Coit Road.
With the new location, MSI Credit Solutions will be more centrally located, allowing for better access to their local clients. They hope that this new office will make it more convenient for clients in the DFW area to come to the office and take advantage of MSI Credit Solutions' services.
The move will also allow for further growth within the company. MSI Credit Solutions is one of the top companies in the financial services industry, and has experienced continuous growth since its inception in 2006. Now, MSI is working to continue growing and expanding to fulfill the credit repair and restoration needs of consumers nationwide.
The business' contact information will continue to remain the same; MSI Credit Solutions can be reached by calling 866-217-9841. Their office hours will also stay the same at 9 a.m. to 6 p.m. Monday through Thursday and 9 a.m. to 5 p.m. on Friday.
MSI Credit Solutions currently operates two offices: their headquarters office and the Round Rock Office, located at 3000 Joe DiMaggio Blvd. Suite 87, Round Rock, TX 78665. This location opened last month, further expanding MSI's reach and focus.
MSI helps clients increase their credit scores and develop strategies for credit repair. Their goal is to give clients the tools they need to become financially secure. For more information, please visit MSI Credit Solutions' website at http://www.msicreditdfw.com/.