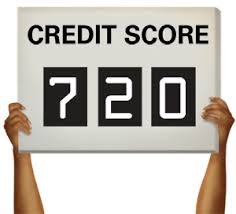 A poor credit score is considered 580 or less by many lenders and a person could struggle with obtaining a lease, mortgage or credit.
Dallas, TX (PRWEB) September 20, 2013
Millions of consumers rely on obtaining a personal credit score to help establish a positive or negative picture of their credit worthiness. The Cherry News company has published its review of credit report agencies score comparisons online and is making this information available to the public at http://cherrynews.com/best-credit-report-and-score-websites.
This reported information is one new addition to the company website that directly affects consumers this year. A new reporting staff is helping to research credit information and reporting agencies that could be beneficial to the public.
A range of providers have been reviewed and the results of this information is now reported online with direct access to a database of providers.
"A poor credit score is considered 580 or less by many lenders and a person could struggle with obtaining a lease, mortgage or credit," a reporter for the Cherry News company said.
A person who is involved in a foreclosure or automotive repossession can be hardest hit by these negatives on credit reports, according to the new report online. This data could remain on a typical report for more than 7 years.
A person interested in monitoring a credit report and score on a monthly basis can choose more than one provider online. The review now posted for consumers reveals some of the best sources that are offered complimentary and with a small monthly charge.
"Close monitoring of credit reporting agency data could assist a person with rebuilding credit information and present the factors that could raise a score to help establish a lower lending risk," the reporter added.
The Cherry News website is expected to remain updated with credit information through 2014 as new companies and services are announced by providers. The company data that is published receives daily syndication through partner companies and is helping to distribute the consumer information in more parts of the U.S.
About CherryNews.com
The CherryNews.com company now introduces consumers to essential products and services related to the retail and financial industries. This company employs a research and reporting team who uncover discounts, news and other information deemed worthy of publication online. The CherryNews.com company updates the content on its website daily and now syndicates all of its published content through its selected media partners online. New reviews of companies and other consumer information is expected to continue through the 2014 year online.