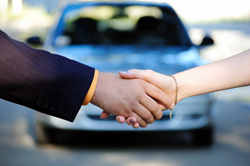 With this great tool, shoppers can save thousands of dollars on their loan.
Seattle, WA (PRWEB) April 10, 2015
Dealing with credit can be confusing at times. In their latest article, Complete Auto Loans identifies 5 ways many consumers are damaging their scores and how to counteract these mistakes.
Many consumers have an unnecessary number of credit accounts open. These extra accounts can make it harder for consumers to balance their utilization percentages and protect their scores. Complete Auto Loans recommends that consumers payoff and close any unnecessary credit card accounts and consolidate their debt to fewer cards.
Click her to get approved for an auto loan in as little as 60 seconds.
Complete Auto Loans has also noticed that many consumers try to avoid using credit altogether. While this action stems from the idea that using no credit means a better credit score, this action actually has the opposite effect. Instead, these consumers are left with terribly low scores because the credit agencies don't have enough credit history or information to give them a higher score.
Consumers with bad credit in search of an auto lender are encouraged to check their credit score using Complete Auto Loan's complimentary online credit score tool. With this great tool, shoppers can save thousands of dollars on their loan. Applicants are given the opportunity to check their credit score once the application is filled out. For more information, visit Complete Auto Loans' website.
About Complete Auto Loans:
Complete Auto Loans is a Seattle-based company that is dedicated to helping their customers acquire national car financing. They design and develop customized no credit financing, bad and good credit loans. Voted the best for "Quality Customer Service" and "Best National Service" by thousands of people, their finance experts focus on providing their customers with the following: information and tools available for different loan offers, how to choose the best loan that fits their budget, as well as related eligibility guidelines.