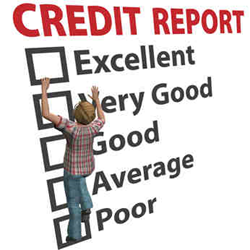 These businesses were not chosen at random. They have been poked, prodded, and reviewed using our proprietary scoring system to obtain an unbiased ranking that is based on raw data
Lindenhurst, NY (PRWEB) March 05, 2015
The founders of CreditMarvel.com, a website that provides in-depth and unbiased reviews of many of the top credit repair companies, are proud to announce the launch of their new site. In addition to ranking and reviewing many of the leading credit repair companies, the website also features helpful information and articles pertaining to credit repair.
As a spokesperson for CreditMarvel.com noted, trying to determine which credit repair company is best is a time consuming and overwhelming experience. People who are looking for this type of service are already feeling stressed out and upset over their low FICO score and high amount of outstanding debt, so it can be extra challenging to figure out which company can truly help them. This knowledge inspired them to create and launch CreditMarvel.com.
"People need a central resource that they can trust to find a restoration service is perfect for their unique situation," the spokesperson said, adding that they have researched the countless services available on the market and have uncovered three clear winners.
"These businesses were not chosen at random. They have been poked, prodded, and reviewed using our proprietary scoring system to obtain an unbiased ranking that is based on raw data."
Right now, Lexington Law is ranked number one on CreditMarvel.com; as the review noted, the company has been in business for over 20 years and has served over a half million people. Sky Blue Credit is currently ranked number two on the site; the company has some of the most progressive credit repair services in the industry and the company also offers a money back guarantee.
Rounding out the top 3 is CreditRepair.com; the company's website features an innovative online dashboard as well as credit repair plans that are customized to each client.
Even though CreditMarvel.com launched just recently, its educational articles are already getting a lot of attention from visitors to the site. For example, a post titled "Improving Your Credit Score" offers helpful information on how FICO scores are determined as well as tips on how to improve them.
About CreditMarvel.com:
CreditMarvel.com is the ultimate resource for anyone that's looking to repair their credit. The website offers many guides and articles such as tips on how to improve a credit score, how to dispute errors on a credit report, and much more. For more information, please visit http://www.creditmarvel.com/