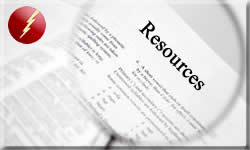 InstantCriminalChecks.com specializes in providing clients with instant criminal background check reports.
Boston, MA (PRWEB) May 23, 2014
InstantCriminalChecks.com recently published two new criminal data resource pages on its website that provide customers with detailed information about crime statistics and criminal background criminal data in the United States. These resource pages are provided free of charge to customers who frequent the website, in order to help them make the best decisions for their business and their personal lives.
InstantCriminalChecks.com specializes in providing clients with instant criminal background check reports. Customers love the fact that they receive the data they need about a particular individual in a matter of seconds, all packed within a report that is easy to read and comprehend.
There are two new resource pages on the InstantCriminalChecks.com site, including a Violent Crime Percentage by State page and Types of Violent Crimes and Criminal Reports page. These pages were designed with the customer in mind, with the hope of providing each client with additional information about the areas that they are searching.
As a company, InstantCriminalChecks.com works to provide customers not only with the criminal background check reports that they want, but also information about criminal reports and the background check industry. The most recent resource pages were created in order to inform customers about data in the United States and to help them understand more about violent crimes within the country.
Customers of InstantCriminalChecks.com can expect to see more changes and updates in the future from the company. InstantCriminalChecks.com has long been committed to providing superior service in addition to instant, accurate and high quality criminal background check reports. Clients will find that they can easily contact customer service in order to ask questions about placing an order and get assistance if they need it once they have received their data and information. InstantCriminalChecks.com will continue to produce new resource pages into the future, as the demand for reliable, accurate and quality information about the criminal background check industry continues to increase.
About InstantCriminalChecks.com
Instant Criminal Checks offers criminal background checks that range anywhere from $15 to $60, giving you the affordable options that you need. Whether you need state criminal checks or a national criminal background check, InstantCriminalChecks.com is equipped to provide you the information you need in only seconds.