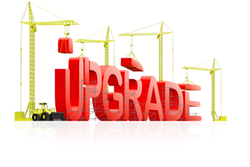 "We were asking a lot of questions in order to narrow down the search results," he said. "But we realized that many people didn't have the answers to the questions, and that the information wasn't always needed."
San Diego, CA (PRWEB) June 20, 2014
CriminalRecords.us.org has just relaunched their search service to make it easier for consumers to use while delivering faster results, the company said yesterday.
"We did a survey of our customers to ask them how we could improve our service," a CriminalRecords.us.org spokesman said. "The most common feedback we got was that the search process was slightly complicated and took too long. Some people would click away after paying for their report, but before it was delivered. So we had our tech people look at what they could do to improve the search service and have now updated the site."
There are now fewer pages between the home page and the final page that delivers search results, he said.
"We were asking a lot of questions in order to narrow down the search results," he said. "But we realized that many people didn't have the answers to the questions, and that the information wasn't always needed."
The company also now operates the search service on several servers, which speeds up search time, he said.
"During peak traffic hours, our servers were slowing down as our customer base expanded," he said. "Our tech guys let us know that if we spread the search out over multiple new servers, it would be much faster. We are happy with the results."
The new system has been beta tested and launched, he said.
"It's good to go," he said.
About CriminalRecords.us.org:
CriminalRecords.us.org is the top online resource for accessing active arrest records on a state, local or federal level in the United States. With over thousands of records to search through, CriminalRecords.us.org makes finding arrest records that has been filed with the court system simple and efficient. Visit CriminalRecords.us.org today to chat with a live representative, call 1-855-703-0266, or email manager(at)CriminalRecords(dot)us(dot)org with any questions or concerns.