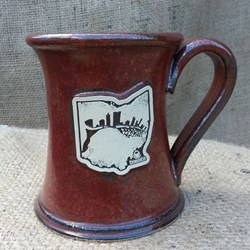 Anyone who'd like to learn more about hand-brewed coffees should stop by for a complimentary sample - Bob Cervas, Brew Bar Manager, Crimson Cup Coffee House
Columbus, OH (PRWEB) November 25, 2013
Crimson Cup Coffee House, 4541 N. High Street in Clintonville, invites shoppers to stop by for hand-brewed coffee samples and coffee-lover gift ideas from 9 a.m. to 4 p.m. on Small Business Saturday, Nov. 30.
"Anyone who'd like to learn more about hand-brewed coffees should stop by for a complimentary sample," said Bob Cervas, Brew Bar manager. "You'll be amazed at how hand- brewing brings out the naturally sweet and subtly nuanced flavors of our locally roasted origin coffees."
Two Guatemalan coffees will be hand-brewed for samples throughout the day: Jorge's pick, a 100 percent Bourbon Blend, and El Pintado – the only organic, Certified Antigua coffee.
Crimson Cup baristas will prepare samples at the Crimson Cup Brew Bar to help demonstrate hand-brewing with the Chemex and Hario v60. "We'll be pairing the best brewing method with each coffee," Cervas explained.
"If you have a coffee lover on your gift list, we'll be happy to recommend hand-brewing systems and other great gifts," he said. "You'll also want to check out our signature ceramic mugs, extensive range of hand-roasted coffees and premium loose-leaf teas."
Cervas said gift certificates for group coffee tastings are also a popular gift this year "People really enjoy trying out different coffees and brewing methods," he said. "It's a great way to spend time with family and friends while discovering your very favorite java."
About Crimson Cup Coffee House
Founded in 2007, Clintonville's Crimson Cup Coffee House serves specialty-grade "coffee, espresso and loose-tea along with breakfast sandwiches and locally sourced muffins and breakfast pastries. Highly trained baristas prepare espresso-based drinks as well as single-origin coffees at the Crimson Cup Brew Bar. The Coffee House also serves as a testing and training laboratory for Crimson Cup Coffee & Tea, which has been locally roasting coffee in small batches since 1991. For more information, visit crimsoncupcoffeehouse.com.
About Crimson Cup Coffee & Tea
Since 1991, Crimson Cup Coffee & Tea has hand-roasted specialty coffee in Columbus, Ohio and taught independent business owners how to be successful through its coffee shop franchise alternative program. Sustainably sourced Crimson Cup coffee is available through a network of more than 350 independent coffee houses, grocers, college and universities, restaurants and food service operations across 28 states, as well as the company's own Crimson Cup Coffee House in the Columbus suburb of Clintonville. For more information, visit crimsoncup.com.