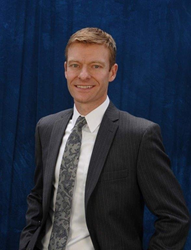 Davis Younts is an exceptional attorney and will be a strong, principled advocate for our clients. They and the firm will benefit from his relevant and carefully cultivated expertise in military law.
Harrisburg, Pennsylvania (PRWEB) April 02, 2016
Crisp & Associates, LLC, announced the addition of R. Davis Younts to its respected roster of legal experts in military law, criminal defense, and Government relations. Younts, a noted Air Force attorney, brings substantive experience with the military and Department of Defense to the practice, and is expected to play an instrumental role as Crisp & Associates expands its practice, including to a new Washington DC location on Pennsylvania avenue.
Younts is a graduate of Liberty University, the Dickinson School of Law, and the Air University, and served as an active duty U.S. Air Force Judge Advocate General from 2002 until 2013 rising to the rank of Major. From 2013 until 2015, as Lieutenant Colonel, Younts was the U.S. Air Force Reserve judge advocate and senior legal advisor to The Adjutant General of the Pennsylvania National Guard. During his career he has served as a medical malpractice attorney, prosecutor, defense counsel, command counsel, and Chief, Military Justice Division at the U.S. Air Force Judge Advocate General's School, giving him a broad range of legal experience.
As Chief of the USAF Judge Advocate General School's Military Justice department, Younts designed the school's criminal law and trial advocacy curriculum that educated more than 3,000 students during his tenure. Most recently, Younts served as a senior member of the Air Force's Training by Reservists in Advocacy and Litigation Skills (TRIALS) team providing cutting edge trial advocacy training to judge advocates from all branches of the military. During his Air Force career, Mr. Younts was publicly recognized as a top litigator and the top Senior Defense Counsel in the U.S. Air Force in 2011.
"Crisp & Associates is proud to announce the addition of Davis Younts to our team of military defense experts," noted Jonathan W. Crisp, founder of Crisp & Associates. "Davis is an exceptional attorney, who will be a strong and principled advocate for our clients. I and the entire team look forward to working with him, learning and benefitting from his relevant and carefully cultivated expertise, in the months and years to come."