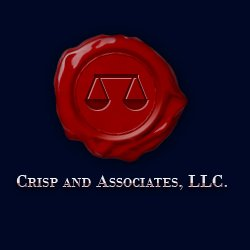 The expansion of Crisp & Associates and the opening of the Washington DC office extends and multiplies the firm's powerful competencies, offering a smart and aggressive new option for those seeking military defense and government relations representation.
Washington, DC (PRWEB) April 03, 2016
Crisp & Associates, LLC, a leading military defense and Government relations firm--based in Harrisburg, Pennsylvania--announced the opening of a new Washington, DC, office, naming respected former military and Government attorney Christopher Nuneviller to head the DC expansion. The new location will provide representation in each of the firm's areas of practice, including military defense and Government relations. Centrally located in the 1700 block of Pennsylvania Avenue in Northwest DC, the firm's new office is located with convenient access to K Street, the Pentagon, Capitol Hill, and numerous federal agencies
Nuneviller, a retired military officer, has extensive military and Government experience as a lawyer. First enlisted in the U.S. Navy, Nuneviller returned to service as an Army officer, serving as an Army Judge Advocate. A graduate of Temple University and the Widener University School of Law, Nuneviller has served on the personal staffs of the Secretary of Defense and the Secretary of the Army, playing a significant role in the inquiries concerning the Abu Ghraib prison controversy, Fort Hood shootings, and WikiLeaks investigations. On behalf of the General Counsel of the Department of the Army, Mr. Nuneviller was the senior Army attorney responsible for overseeing and providing legal advice to the Army's programs for continuing and advanced education, the Military Academies, and ROTC scholarship programs. For his public and active duty service, Mr. Nuneviller was awarded Legion of Merit, Meritorious Service Medal (twice), Joint Service Commendation Medal, Army Commendation Medal (twice), and Joint Service Achievement Medal, and the 2015 Military Compensation and Retirement Modernization Commission's Commissioner's Medal, its highest award.
Nuneviller's civilian experience includes service as Associate Corporate Counsel for a publicly traded insurance company; General Counsel and Chief Compliance Officer for a venture capital, hedge fund, and institutional money manager. In these positions, Nuneviller recovered millions of dollars in claims and provided tax and business operations advice to venture capital investors and their investment companies – two of which undertook initial public offerings.
Most recently, Nuneviller served as the Chief of Staff for the Military Compensation and Retirement Modernization Commission.
"It is a great honor for me to join the group of dedicated and exceptionally talented group of attorneys at Crisp & Associates, a team which already includes deep military law, defense, and law enforcement expertise," noted Nuneviller. "I am especially excited to open the firm's Washington DC office, supporting a strategic expansion that extends and multiplies the firm's existing competencies and my personal Government and corporate experience to offer a new option for military defense and Government relations representation in the DC area--representation that is smart, aggressive, and results oriented. I'm looking forward to helping to build the Crisp & Associates legacy here in the DC area with this exceptional team."