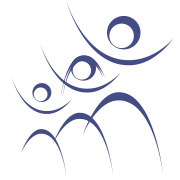 "Research shows that early intervention services can significantly improve a child's development. It's never too early to prepare a child for success in school…and ultimately in life."
Coral Gables, FL (PRWEB) February 04, 2016
Coral Gables Counseling Center, a group practice in Miami, has expanded their services by adding School Psychologist, Cristina M. Olaechea, Ed.S. with over 15 years of experience working with children ages 3 to 5. Mrs. Olaechea is highly trained in administering psychoeducational testing in order to assess cognitive, academic, processing, and social-emotional functioning. She conducts psychoeducational assessments with children and adolescents from Prekindergarten through Grade 12 and offers cutting-edge, digital administration of certain instruments via iPad. Observations of the child in the home or school setting are also incorporated when deemed necessary.
These evaluations involve an in-depth interview, testing that is tailored to the individual, followed by a feedback session to collaboratively formulate a plan for maximizing the student's educational experience. Mrs. Olaechea prepares integrated psychoeducational reports detailing her findings and includes recommendations for parents, teachers, and collaborating professionals. Coral Gables Counseling Center has seen an increase in demand for psychoeducational testing in the last year and needed the expertise of a specialist skilled and trained in offering cutting edge options.
Parents are having to make the decision to get their child tested in order to seek a more challenging educational environment or to address delays reported by teachers and/or the parent themselves. Either way, it's not a common "topic of conversation" but with more and more private schools opening in the area of Miami-Dade County and higher expectations for children to go to college, psychoeducational testing is on the rise.
About Coral Gables Counseling Center: Coral Gables Counseling Center is a group practice of highly skilled clinicians offering the most comprehensive services in the areas of mental health, behavioral health, and self-development including Life and Nutritional Coaching. They provide their clients with diverse therapeutic support for individuals, couples, children, adolescents, adults and families. An environment for anyone to "Give your Mind, Body & Spirit Some Love."