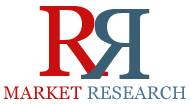 The global critical infrastructure protection market to grow from $72.30 billion in 2014 to $114.80 billion in 2019 at CAGR of 9.69% from 2014 to 2019
(PRWEB) May 07, 2015
Critical infrastructure protection market report, analyse drivers, restraints and opportunities along with a study on top key players and their competitors look.
Rise in the development of automation and ICT dependency, across the verticals, the need for ensuring cost effective solutions from cyber threats/attacks is driving the critical infrastructure protection market. Critical infrastructure security solutions ensure cost efficiency and reliability as they deploy both traditional physical security and the modern cyber security. Currently the focus of the national and state governments is to ensure protection to these infrastructures and therefore prepare themselves for the present and future. Browse 84 market data tables & 75 figures spread through 172 pages and in-depth TOC on " Veterinary Software Market" at http://www.rnrmarketresearch.com/critical-infrastructure-protection-cip-market-network-security-physical-security-cip-radars-cbrne-detection-vehicle-identification-secure-communication-scada-security-building-management-g-market-report.html .
Many national, state or local governments are promoting energy solution in their particular regions. For example North America energy transmission and distribution network is the largest of the world's older grids. Today, due to aged infrastructure and ever growing demand, the utilities companies are spending billions of dollars to bring the grids at par with the global standards. Globally, revenues for security services are increasing with the rising demand for cost saving and business automation enhancing solutions. While organizations across the globe are looking forward for solutions that integrate the solutions into their mainstream process workflows, the service providers are optimistic about enriching their offerings by delivering value added services.
The company profiled in veterinary software market report includes BAE Systems, General Dynamics, Honeywell International Inc, Lockheed Martin, EMC Corporation, Raytheon, Airbus, Integraph Corporation, Waterfall Security Solutions and MCAFEE Inc Order a copy of this report at http://www.rnrmarketresearch.com/contacts/purchase?rname=100834 .
Applications of the security solutions are getting bigger by the day and are applied across all the industry verticals. CIP solutions blend the traditional security processes with more sophisticated cyber security solutions, enabling value added business outcomes. Transportation and energy security are highly prone to these effects because of the increasing levels of dependence on the information communication technologies or the information infrastructure. CIP other than energy and transport has a wide portfolio of applications across manufacturing and chemical industry, sensitive infrastructures such as stadiums, government facilities, manufacturing, banking facilities, historical monuments, holy places and defense establishments.
In terms of geographies, North America is the biggest market in terms of revenue contribution, while Latin America (LA) and Middle East and Africa (MEA) are expected to experience increased market traction, during the forecast period. Especially countries such as Saudi Arabia are spending huge amounts on the infrastructure protection. Priced at $4650 for a single user PDF, a discount on "Critical Infrastructure Protection Market by Security Technology (Network, Physical, RADARS, CBRNE, Vehicle Identification, Secure Communication, SCADA, Building Management), by Service, by Vertical & by Region – Global Forecast to 2019" research report can be requested at http://www.rnrmarketresearch.com/contacts/discount?rname=100834 .
The report brings out the CIP market potential across various regions such as North America, APAC, Latin America, MEA and Europe. CIP market is further segmented into each regional market by technologies, services, and verticals forecasts the revenue for the various sub markets.
Related Market Reports:
"Residential Energy Management Market by Platform (Energy Management Platform, Energy Analytics, and Customer Engagement Platform), by User Interface Application, by Communication Technology, and by Region – Global forecast to 2019" research report is now available with RnRMarketResearch.com. Companies like Elster Group GMBH, General Electric Company, Itron Inc, Landis+GYR AG, Schneider Electric Se, Opower Inc, Silver Spring Networks, Inc, Aclara Technologies LLC, Alertme.Com Ltd and Tendril Networks, Inc are discussed in this research available at http://www.rnrmarketresearch.com/residential-energy-management-market-by-platform-energy-management-platform-energy-analytics-and-customer-engagement-platform-by-user-interface-application-by-communication-technology-and-by-re-market-report.html .
"Managed Mobility Services Market by Solution (Sourcing & Logistics Management, Mobile Service Management, Security & Content Management, Device & Systems Management, Application & Collaboration Management, Program & Financial Management) – Global Forecast to 2019" research report is now available with RnRMarketResearch.com. Companies like At&T, Inc, Fujitsu Ltd, IBM Corporation, Wipro Ltd, Orange Business Services, Telefonica S.A, Deutsche Telekom AG, Hewlett-Packard, Vodafone Group PLC and Accenture PLC are discussed in this research available at http://www.rnrmarketresearch.com/managed-mobility-services-market-by-solution-sourcing-logistics-management-mobile-service-management-security-content-management-device-systems-management-application-collaboration-manage-market-report.html .
Explore more E-Commerce & Information Technology (IT) Market Research Reports at http://www.rnrmarketresearch.com/reports/information-technology-telecommunication/e-commerce-information-technology-it/ .
About Us:
RnRMarketResearch.com is your single source for all market research needs. Our database includes 500,000+ market research reports from over 100+ leading global publishers & in-depth market research studies of over 5000 micro markets.