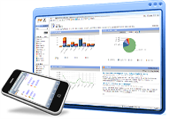 Asia's No. 1 CRM Solution Introduces Advanced 'Solution Management'
New Delhi (PRWEB) September 06, 2013
CRMnext introduced advanced 'Solutions' management as a part of its CRM solution http://www.crmnext.com/solutions.aspx for customer service and engagement. The advanced 'Solutions' functionality will enable to capture, create and share team's knowledge so that customer facing teams can solve the problems faster and increase first time resolution rates. 'Solutions' will help the CRM teams to easily search for answers based on keywords and also tag them against the service request raised by the customer which can be referred to anytime in future.
Managers/product experts can create, review new solutions and maintain existing solutions. Solution Managers can edit existing solutions, mark them as Reviewed, organize them, and optionally, publish them to Self-Service web portal and public knowledge base. Solutions can also be created for sales team and mark them 'for internal use only'.
"Solutions are a very important tool to increase efficiency and effectiveness of customer facing teams. These can be made available to internal teams and customers to help self service and reduce the total cost of servicing the customers. We believe in today's age of mobility and self service this will be a must have solution for any company. "said Dr. Manoj Kumar, Product Architect, CRMnext.
About CRMnext:
CRMnext is a specialist Customer Relationship Management product company with focus on ultra-scalable installations. CRMnext team has proven track record of delivering High-Impact CRM solutions in their key practice vertical of Financial CRM, Banking CRM, Insurance CRM, Media CRM, Pharma CRM, Telecom CRM etc. Unlike commodity CRM, CRMnext has been widely recognized as a proponent of strategy driven implementations.
CRMnext offers solutions on 'Commutable Cloud'; giving customers the choice to run CRM solutions seamlessly on-premise as well as on cloud.
Subscribe our blog to keep updated at http://feeds.feedburner.com/HighImpactCrmBlog-Crmnext