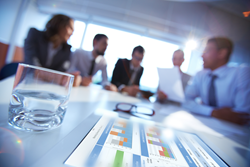 For the first time in a decade, salesforce.com customers can now expect a truly enhanced user experience when interacting with the CRM suite
Toronto, Ontario, Canada (PRWEB) June 24, 2015
CRMflow, the worlds leading Interactive Workflow Technology provider, has today announced the third generation release for salesforce.com users. With pre-defined templates for sales executives, sales leaders, marketers and business leaders, CRMflow can have salesforce.com customers up and running in less than 48 hours.
"The team at CRMflow is very excited to release the current version of our Interactive Workflow Technology for salesforce.com users, said Dale deFreitas, CEO of pVelocity and CRMflow. "Business leaders are focused on identifying where to invest time and resources to close business, reduce risk and build a stronger pipeline. To meet this need, CRMflow uses your existing Salesforce data to drive interactive workflows that put a spotlight on the most important aspects of your sales process" said deFreitas.
"For the first time in a decade, salesforce.com customers can now expect a truly enhanced user experience when interacting with the CRM suite", explained Mark Dwyer, Chief Revenue Officer at CRMflow. "Sales & marketing organizations have been battling with the current salesforce.com interface for over a decade. TeamTech at CRMflow has re-engineered the way users interface with salesforce. The outcome of which, results in better pipeline management, risk reduction and the ability to both analyze and update salesforce.com on the fly, seamlessly from any device. Now thats powerful" said Dwyer.
CRMFlow has built a fresh interface for Salesforce, better connecting data that empowers sales & marketing organizations to better manage the pipeline. CRMflow does this through patented Interactive Workflow Technology that enables all levels of the organization to analyze, update and action salesforce.com data seamlessly, on demand. 
About CRMflow.
For over a decade, the team behind CRMflow has been building better business software. We believe providing a better flow of consumable business data enhances productivity, increases revenue and allows people to make better business decisions.
Register for a 21 Day trial at CRMflow