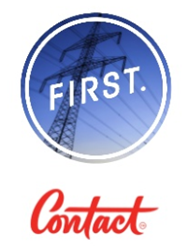 The CRO results of the sign-up funnel improvement speak for themselves. - Digital Marketing Executive at Contact Energy
Auckland (PRWEB) April 10, 2014
FIRST NZ has released a new case study showing how they increased online customer acquisitions for a leading power supply company in New Zealand by improving the usability of the online sign-up process.
Contact Energy is one of New Zealand's leading retailers of electricity and natural gas. They are continually looking for ways to improve their service and improve the online customer experience and resulting online signups.
FIRST specialises in improving marketing results through Conversion Rate Optimisation (CRO) and identified an opportunity to run an A/B experiment on the new customer sign-up page and funnel. By testing with actual site visitors, guesswork was replaced by what actually works.
Approach
FIRST reviewed the existing page and application process and conducted consumer research to understand what might be hindering new customers from signing up online. A new customer acquisition process was designed and developed and then tested against the old sign-up process.
Results
The results were immediate and quite staggering. The improvement in conversion rate from the new process was significant at 15.4%, with a confidence level of 99.9%.
A quote by Contact Energy's Digital Marketing Executive, Lester Litchfield
"FIRST's guidance in the world of online marketing is invaluable for our team. They not only provide strategy, management and execution, but also work closely with our IT team on the ground to help implement recommendations. The CRO results of the sign-up funnel improvement speak for themselves"
FIRST is New Zealand's leading multi-disciplinary digital agency that focuses on delivering campaigns and creative that targets, captures, engages, convinces and converts consumers. Visit the FIRST website to get more information on their digital marketing services and other case studies.
You can view their full CRO case study online.