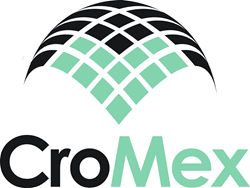 The firm has overcome the obstacles that we met in the first part of the year extremely well and we are now on track to meet our goals
New York (PRWEB) April 15, 2015
Due to the high demand for their innovative, direct marketing services CroMex is planning to promote three new assistant managers in order to be able to run more campaigns and cover more cities. This extended market reach is vital for their clients' brands as they can reach more potential customers and generate more leads within their target markets.
About CroMex: http://www.cromexusa.com/mission/
The firm's managing director, Corona Xu is extremely excited by the promotions and said, "The firm has overcome the obstacles that we met in the first part of the year extremely well and we are now on track to meet our goals." In fact, it looks as though CroMex is set to exceed their goals and achieve more than ever before. Corona Xu feels that CroMex has pulled together to be stronger than ever and that everyone within the firm is excited for the expansion and the opportunities for growth and development that come with it.
The firm is also hoping to promote two assistant managers in their Las Vegas office and is offering even more chances for promotion in both Phoenix and Baltimore. This highlights just how promising the opportunities within the firm are, due to their inspiring business development program. The business development program offers opportunities for growth and development in both personal and business skills sets. The program teaches candidates all the skills needed to be successful in business such as, sales skills, leadership techniques, financing, public speaking, interview techniques, choosing a team, motivating a team, and much more. This gives candidates the opportunity to learn and grow on the job as well as providing the opportunity to experience sales roles, leadership positions and management before being given the chance to potentially open their own business.
CroMex says that they are incredibly confident in their HR team building and believes that this has got them where they are today. The firm runs motivational meetings every morning as well as hosting regular team nights to ensure that their team is not only learning and progressing but also happy and in a fun and motivating environment. The firm believes that this develops a strong company culture and as a result means that everyone within the firm has a chance at success.
CroMex believes that their business development program and strong company culture is helping to support the next generation of entrepreneurs and help them not only gain experience within a business environment but to establish a strong reputation within the industry.