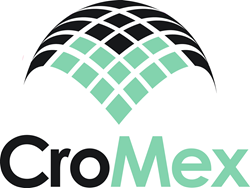 If just one of these groups does not believe and are not prepared to follow you, the business will fail
New York (PRWEB) May 22, 2015
The workshop on how to create a movement was based around the importance of leadership and following leaders. Firstly, the workshop covered how, in order to be a leader, individuals have to have the guts to stand out even if there is the potential to be ridiculed for this. Secondly, ideas must be easy to follow in order to attract followers. CroMex NYC then showed their candidates that in order for a movement to succeed leaders must embrace their first few followers as equals, not only teaching them ideas but taking on their ideas too. In order for the movement or idea to truly catch on, people must be shown the followers as well as the leader because people follow other followers, meaning that they see other people are interested or taking part in an idea and therefore more people join in. Most importantly, CroMex NYC taught their candidates that in order to really make a movement, business professionals must be prepared to follow a leader and show others how to follow. In terms of business, this taught the candidates that, "in order to succeed you can either be the leader that has to attract and embrace the first followers as equals, or you can be the first follower – who is just as important as the leader- who helps to attract more people and work towards a common goal."
About CroMex NYC: http://www.cromexusa.com/behind-the-scenes/
CroMex NYC believes that in business it is extremely important to get people to believe in new ideas otherwise the business will fail. For starters, entrepreneurs have to get investors or funders on board, points out CroMex NYC, and then they must get a team to believe in their ideas so that they will all work towards the goals. Lastly great leaders must get customers to believe in their ideas so that the business succeeds. "If just one of these groups does not believe and are not prepared to follow you, the business will fail," says CroMex NYC. Therefore, it is important for candidates to follow the steps taught to them in the workshop so that they can create a real movement with their ideas.
CroMex NYC believes that the interactive workshops that they run on a daily basis are incredibly important as they help to motivate the team and show them that their goals can be reached if they put the right practices in place. As well as this, the workshops help to develop each candidate's personal and business skill set.
CroMex NYC is an outsourced sales and marketing firm based in New York. The firm specializes in a personalized form of direct marketing which involves connecting with consumers on a face-to-face basis on behalf of their clients' brands. This often leads to long-lasting and personal connection between brand and consumer as well as increased customer acquisition, brand awareness and brand loyalty for their clients.