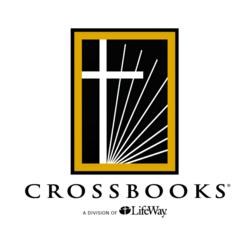 NASHVILLE, Tenn. (PRWEB) September 17, 2013
CrossBooks, the assisted self-publishing imprint of B&H Publishing Group, a division of LifeWay Christian Resources, announced today that LifeWay's WORDsearch Bible Software will license Don Jones' 2013 book, "A Layman's Commentary on Revelation."
In "A Layman's Commentary on Revelation," readers take a systematic journey into the Book of Revelation. Jones, an experienced pastor and evangelist, analyzes the biblical text meticulously, answering challenging questions about the end of the world, the arrival of the anti-Christ, the second coming of Jesus and God's judgment. A corresponding study guide allows readers to apply Jones' reasoning to their own lives and answer their lingering questions.
"We are very excited about the opportunity to license and distribute CrossBooks titles to the hundreds of thousands of active WORDsearch users," said Jim Baird, B&H vice president over WORDsearch, CrossBooks, and B&H Academic publishing. "This is just the beginning of what we expect to be a highly synergistic relationship, providing a very targeted and exclusive distribution opportunity for CrossBooks authors, and providing new content and publishing opportunities for WORDsearch users."
"A Layman's Commentary on Revelation" is the first book by a CrossBooks author to be licensed by WORDsearch Bible Software, which is offering this opportunity exclusively to CrossBooks authors like Jones. With a focus, as WORDsearch's website states, on "serving those who preach and teach to change lives," WORDsearch gives preachers and teachers access to more than 4,500 Bibles and books. Recognized as a leading Bible software company, WORDsearch has been a provider of premium Bible study software since 1987.
For more information or to begin publishing with CrossBooks, please go to crossbooks.com or call 866-879-0502 to speak with a publishing consultant. Like us on Facebook and follow us on Twitter @crossbooks for the latest.
###
About CrossBooks
CrossBooks is the assisted self-publishing imprint of B&H Publishing Group, a division of LifeWay Christian Resources. As a Christian company dedicated to bringing more Christian voices into the publishing industry, CrossBooks is committed to an unwavering principle of excellence. While our authors contribute monetarily to the cost of publishing, we maintain theological and literary standards in keeping with our statement of faith. Theologically trained professionals review every manuscript, making us the most trustworthy Christian assisted self-publisher in the world. Established authors, first-time authors and authors anywhere in between are meeting their goals and fulfilling their vision by publishing with CrossBooks. For more information, visit us online at CrossBooks.com or call 1-866-879-0502. For the latest, follow us @CrossBooks on Twitter.