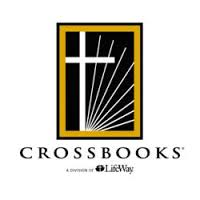 Nashville, TN (PRWEB) March 24, 2014
CrossBooks, the assisted self-publishing imprint of B&H Publishing Group and LifeWay Christian Resources, has released the top ten finalists for the 2013-14 CrossBooks Writing Contest; the winner will be revealed on April 15.
The finalists in alphabetical order:

Brett Elliot Armstrong, "Destitutio Quod Remissio"
Donald Ray Beard, "Refined by Fire"
Lauren A. Cox, "A Sister's Prayer"
Malinda Fillingim, "Good Stories to Help You Through Bad Times"
Dirk Johnston, "Power & Guidance"
Rita Jean Klundt, "You've Got to Open Your Eyes to Find a Perfect Love"
Natalie J. Koch, "Mists of a Memory"
James Irving McDonald, "A Conversation About Life"
Cindy Patterson, "Broken Butterfly"
Melinda Cricket Perry, "Frank, Ed and the Other Me"
One grand-prize winner will be awarded a free CrossBooks Affirm publishing package valued at nearly $4,800. The first-place winner will receive a free Rejoice publishing package with CrossBooks. Discounts for CrossBooks publishing services will be provided to the remaining 30 finalists.
The 2013-14 CrossBooks Writing Contest winners will be chosen by a prestigious panel of judges that includes:
Alton Gansky, award winning author of more than 40 fiction and nonfiction works and director of the Blue Ridge Mountains Christian Writers Conference.
Stacy Navarro, winner of the 2012-2013 CrossBooks Writing Contest and author of "Hand Over Your Heart" and "Singlehanded."
Austin Wilson, literary agent, Wolgemuth & Associates.
For more information, including a complete list of prizes, rules and regulations and the editorial standards, visit crossbooks.com/writingcontest. To learn more or begin publishing with CrossBooks, please go to crossbooks.com or call 866-879-0502.
###
About CrossBooks
CrossBooks is the assisted self-publishing imprint of B&H Publishing Group, a division of LifeWay Christian Resources. As a Christian company dedicated to bringing more Christian voices into the publishing industry, CrossBooks is committed to an unwavering principle of excellence. While our authors contribute monetarily to the cost of publishing, we maintain theological and literary standards in keeping with our statement of faith. Theologically trained professionals review every manuscript, making us the most trustworthy Christian assisted self-publisher in the world. Established authors, first-time authors and authors anywhere in between are meeting their goals and fulfilling their vision by publishing with CrossBooks. For more information, visit us online at CrossBooks.com or call 1-866-879-0502. For the latest, follow us @CrossBooks on Twitter.