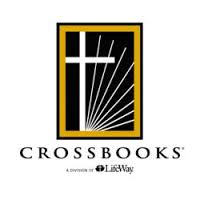 Nashville, Tenn. (PRWEB) April 17, 2014
CrossBooks, the assisted self-publishing imprint of B&H Publishing Group, a division of LifeWay Christian Resources, announced Tuesday that Brett Armstrong's manuscript, "Destitutio Quod Remissio," has been named 2013–14 CrossBooks Writing Contest Grand Prize Winner. Armstrong will receive a CrossBooks Affirm publishing package and additional marketing services worth more than $10,000.
CrossBooks invited authors to submit completed manuscripts of any genre; all had to be original and not previously published.
"We received some great manuscripts this year; our judges had some very difficult decisions to make," said Paul Mikos, director of CrossBooks for LifeWay , "We congratulate Brett for winning this competitive contest, and we are looking forward to CrossBooks' release of his book."
First runner-up James I. McDonald was awarded a CrossBooks Rejoice publishing package worth more than $3,000 for his submission "A Conversation about Life." Lauren Cox received half off a Rejoice package for her manuscript, "A Sister's Prayer," which was named second runner-up.
The contest judging panel was comprised of author Stacey Navarro, winner of the inaugural CrossBooks Writing Contest; Austin Wilson, literary agent with Wolgemuth & Associates; and Alton Gansky, award-winning author and director of the Blue Ridge Mountains Christian Writers Conference.
Information on the Third Annual CrossBooks Writing Contest will be made available on the CrossBooks website this fall. For more information or to begin publishing with CrossBooks, please go to http://www.crossbooks.com.
###
ABOUT CROSSBOOKS
CrossBooks is the assisted self-publishing imprint of B&H Publishing Group, a division of LifeWay Christian Resources. As a Christian company dedicated to bringing more Christian voices into the publishing industry, CrossBooks is committed to an unwavering principle of excellence. While our authors contribute monetarily to the cost of publishing, we maintain theological and literary standards in keeping with our statement of faith. Theologically trained professionals review every manuscript, making us the most trustworthy Christian assisted self-publisher in the world. Established authors, first-time authors, and authors anywhere in between are meeting their goals and fulfilling their vision by publishing with CrossBooks. For more information, visit us online at CrossBooks.com or call 1-866-879-0502.