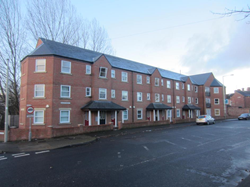 We fear there will be severe investor disappointment in the future from equity based models," said Crowdahouse co-founder Peter Lane.
London (PRWEB UK) 13 August 2015
Crowdahouse (http://www.crowdahouse.com), the global pioneer of equity based real estate crowdfunding in 2012, has relaunched as an asset backed peer to peer lending platform. "We've been following the market closely since our original launch and have now created a far simpler model for our members," said co-founder and CEO Gary Corben.
"The new Crowdahouse model is incredibly simple. Members lend money via a limited company and get security with a first charge over the property, just like a bank.
"We've found that most people want to profit from property without the headaches of ownership and our secured lending model clearly fulfils that need. Apart from earning interest on their money, secured by a first charge, our members can also feel good about helping to provide more homes for families."
Crowdahouse co-founder Peter Lane added, "With equity-funded property transactions, the issues surrounding joint ownership, management and exit are highly complex. We fear there will be severe investor disappointment in the future from equity based models."
"Our hands on experience in both residential property and financial services has enabled us to remove the key problem areas of crowdfunding, making the investment decision much more straightforward," stated Corben.
"Unfortunately, there are a number of ventures that see entry to the business of property crowdfunding as easy, perhaps as simple as building an online platform. But understanding the complex legal issues, meeting regulatory compliance and the reality of actually managing the crowd in a property fund, is truly challenging."
Crowdahouse also has plans to expand its peer to peer lending base into retail customers.
The Crowdahouse Story
In 2012 Crowdahouse created the world's first equity crowdfunded real estate investment fund - the Crowdahouse Pioneer Fund. This was a truly innovative product allowing anyone to join a crowd and own investment property together.
However, in 2012 the Financial Services Authority were not ready for such emerging fintech models, and there existed regulatory risk in proceeding without clear FSA sign-off. Crowdahouse co-founder Lane, who also ran an FSA-authorised firm, decided the risk to members was unacceptable.
"We wanted to protect our Members' interests as investors, which would have been impossible," says Lane. "We've witnessed the explosive growth of property crowdfunding in particular and with most of the founders of today's platforms having been original Crowdahouse Members and inspired by our innovation, we feel the time is right to re-enter the market, but with a revised model."
Crowdahouse has now relaunched with a loan project to raise £500,000 (USD$790,000) to refinance an apartment block called Pullman House. Lenders will get a 10% p.a. return for a 9 month term secured with a first charge over the property.
Crowdahouse borrower and professional property investor Lindsay Naylor says, "Being able to raise loans via Crowdahouse is going to help revolutionise my business and move it up a gear entirely. The speed and flexibility of terms made it an easy decision."
As well as relaunching with a revised peer to peer lending model, Crowdahouse is in talks with partners to expand its footprint to other territories as a matter of priority.
----------------------------------
Crowdahouse was founded by financial services and property professionals in 2012, creating the world's first equity crowdfunded real estate investment fund. Crowdahouse pioneered a method to navigate a complex financial regulatory framework unsuited to fintech purposes like crowdfunding. In 2015 Crowdahouse relaunched as a peer to peer platform for secured lending to real estate professionals.