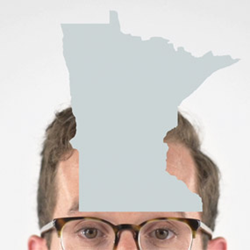 This crowdfunding is an opportunity of a lifetime to launch a World's Fair in Minnesota and showcase a new moment in history of cutting edge business innovations. -Wendy Meadley
Minneapolis, Twin Cities MN (PRWEB) August 18, 2014
World's Fairs have always been about important firsts. Now Minnesota's crowdfunding effort leads bid to return the World Fair to U.S. soil. Its Indiegogo crowdfunding campaign is an innovative first that can accomplish it. The next 30 days are an exciting opportunity to bring the EXPO 2023 World's Fair back to America, hosted in Minnesota.
"It's going to take a special effort to bring the World's Fair back to America, and Indiegogo lets us build a people-powered movement behind our bid that will make history," states Secretary of State Mark Ritchie, the Advisory Chair of Expo 2023, The Minnesota Worlds Fair.
The $200,000 that will be raised through this Indiegogo campaign will fund the economic and community impact studies needed for our official Expo 2023 bid. Crowdfunding has never before been used before to fund a World Fair campaign, making this a first in marketing history.
This strategic global fundraising action is timed perfectly as Minneapolis – St. Paul ramps up for the Minnesota State Fair opening this Thursday, August 21 and running through Labor Day, September 1. Fairgoers can visit the EXPO 2023: Minnesota World's Fair booth on the ground level of the Grandstand to share ideas and explore early-stage innovations that may just be arriving on Minnesota soil in nine years ahead. Setting the stage to launch the innovative ideas that will showcase in the EXPO 2023 is a demonstration from Minnesota's own worldwide leader in 3D printing, Stratasys.
Crowdfunding is the material that inspirational entrepreneurs are made from. Using the latest in technology and trendy ideas, a marriage between a World Fair and crowdfunding is intriguing Expo 2023's "Inaugural Contributors". Investor's ideas are welcome for outlining components of Minnesota's bid, starting with the fair's theme. A mere $23 reserves contributors spot at a private preview opening of Expo 2023, based on securing Minnesota to host the event. In a few days fairgoers can walk into to the first World's Fair in America booth that will introduce the concept under the watch of international viewers. Bonus perks with key benefits include events with the EXPO 2023 leadership team and tickets to Minnesota highlights that lure millions of tourists annually.
"This crowdfunding is an opportunity of a lifetime to launch a World's Fair in Minnesota and showcase a new moment in history of cutting edge business innovations," comments Wendy Meadley, communications lead for Expo 2023: The Minnesota Worlds Fair.
About Expo 2023
Expo 2023 is a campaign to bring the 2023 World's Fair to Minnesota. We are a citizen committee that has enjoyed the support and volunteer effort of thousands of Minnesotans and other global citizens. For more information, visit http://www.expo2023.info or join our #expo2023 community on Google+, Facebook or Twitter.
About Indiegogo
Indiegogo is a way for people all over the world to join forces to make ideas happen. Since 2008, millions of contributors have empowered hundreds of thousands of inventors, musicians, do-gooders, filmmakers—and many more—to bring their dreams to life.
Indiegogo is democratizing the way ideas get funded and become reality. We have a simple mission: to empower everyone to change the world one idea at a time. Some Indiegogo campaigns are small and personal. Some are large and mainstream. Each campaign is moving forward because it is supported by a community of people with a common goal.
See the inspirational invitation to participate in the crowdfunding lead by Marty Wetherall, director of Innovation at Fallon at Indiegogo campaign for EXPO 2013.
Contact: Expo 2023
Wendy Meadley
Strategic Communications Lead
763.360.2403
wendy(at)expo2023(dot)info
Contact Author:
Hill Web Creations
Jeannie Hill
651.206.2410
Jeannie(at)hillwebcreations(dot)com