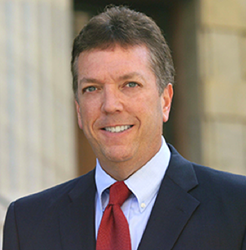 No matter what rules eventually become law, the SEC is not going to make equity crowdfunding simple and east to so
Tampa, FL (PRWEB) October 28, 2013
Crowdfunding expert Kendall Almerico, CEO of http://www.ClickStartMe.com and founder of http://www.CrowdItForward.com, released five things investors need to know about the the Securities and Exchange Commission's proposed JOBS Act crowdfunding rules released last week.
1. These proposed rules are not the law. "Equity crowdfunding is still not legal, except for the limited exception of only approaching accredited investors," JOBS Act expert Almerico says. "These are proposed rules that are available for public comment for 90 days. After that, the SEC will eventually release the official rules that will become the law."
2. Eventually, anyone will be allowed to invest in startups, but with limits. "The SEC did not change the basic idea of the JOBS Act that anyone will be allowed to invest in startups," Almerico says. "But there will be limits on the amount you can invest, depending on whether you make, or have a net worth of, $100,000 or more."
3. Startups will eventually be able to raise up to $1 million, but it won't be cheap to do. Almerico says that the JOBS Act and the proposed rules create three levels of funding a startup can achieve: $100,000 and under, $100,000 to $500,000 and $500,000 to $1 million. "At each level, the legal requirements and expenses for the startup increase and get more difficult," Almerico warns.
4. These proposed rules do not affect rewards-based crowdfunding. "People who are crowdfunding on sites like Kickstarter or ClickStartMe and giving away "rewards" or "perks" for donations are not affected by these rules or the JOBS Act," Almerico says.
5. When the SEC rules become law, equity crowdfunding is not going to be easy. "No matter what rules eventually become law, the SEC is not going to make equity crowdfunding simple and easy to do," Almerico cautions. " While these rules may change in their final form, JOBS Act crowdfunding is going to require a lot of forms and paperwork, expensive background checks, and a regulatory jungle to weed through. In other words, the SEC wants to implement the very things the JOBS Act was written to avoid so startups could raise money easily."
About Kendall Almerico:
Kendall Almerico is a nationally recognized crowdfunding expert who has appeared in USA Today, Huffington Post, the New York Daily News, Business Insider, Fox Business and hundreds of newspaper, blog, radio and television interviews including CNN and The Sean Hannity Show. Almerico is also CEO of http://www.ClickStartMe.com, a crowdfunding site that provides individuals and businesses with an easy-to-use website to raise funds through online crowd funding. Almerico is also the founder of http://www.CrowdItForward.com, a charity-based crowd funding site that performs "Random Acts of Crowdfunding" and raises money for people in need through a 501(c)(3) charitable foundation.
Almerico is available for interviews and speaking engagements and may be reached by e-mailing media(at)clickstartme(dot)com or by calling 813.410.4658.