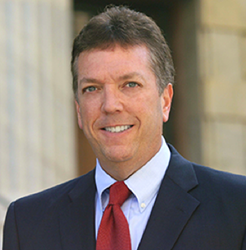 Wait for the SEC rules to come out to start these preparations, and be ready to miss the first huge wave of money flowing into new startups.
Tampa, FL (PRWEB) December 02, 2013
Crowdfunding Expert Kendall Almerico released five tips for entrepreneurs who plan to sell equity in their startup business through crowdfunding once the SEC's proposed JOBS Act regulations become law. "That loud noise coming our way is the sound of billions of dollars pouring into new businesses through equity crowdfunding under the JOBS Act at some point in 2014," the crowd funding expert says. "Entrepreneurs need to be ready, so they will not be trying to play catch up when the rules are released."
Since the Jumpstart Our Business Startups Act (the JOBS Act) was signed into law in April 2012, entrepreneurs and investors alike have been anxiously waiting to utilize online equity crowdfunding for business startups. Equity crowdfunding, Almerico explains, is the process of raising startup capital by selling stock online to a large number of people through a crowdfunding portal. At present, equity crowdfunding online is illegal in the United States except to accredited investors, even though rewards-based crowdfunding on sites like ClickStartMe and Kickstarter allow people to raise money to start a business as long as they do not sell stock or ownership.
For entrepreneurs who want to take advantage of equity crowdfunding when the proposed SEC regulations become law at some point in 2014, Almerico's advice is to do certain things now. "With the emphasis on 'now' for a reason," Almerico says. "Wait for the SEC rules to become law before starting these preparations, and be ready to miss the first huge wave of money flowing into new startups."
1. Form a company now. In order to sell equity, forming a company is a necessity. "Speak to a business lawyer and see what type is best, but now is the time to form the corporation or LLC," Almerico says. "You can't sell stock in yourself. There needs to be a company in place in order to equity crowdfund."
2. Don't associate with any "bad actors." The JOBS Act requires every officer, director and shareholder with more than 20% ownership in a company to pass a "Bad Actor" analysis. "Basically, if someone involved with forming or running the company has past felony convictions, past SEC or state securities regulatory body problems or other blemishes on their past, cut them out of the business equation," Almerico says.
3. Get financials in order. The JOBS Act requires an accountant review for any equity crowdfunding raise between $100K and $500K, and a full accounting audit for any raise between $500K and $1M. "While most startups do not have a significant financial history, any review or audit by and accountant will take time," Almerico warns.
4. Determine how much money you need, and what you will be offering. "There are many different ways to raise "equity" so some homework is needed," Almerico says. "Talk to a securities lawyer, and a broker-dealer who is going to offer equity crowdfunding, and explore which option is best for the business."
5. Write a great business plan - now. Unlike rewards-based crowdfunding, where people often donate based upon pure emotion or a great video, equity crowdfunding is an actual investment into owning a business. "Think investors are going to buy into a startup company just because of a cool video? Think again," Almerico says. "A proper business plan is a necessity to give an equity crowdfunding project the best chance of funding success."
Kendall Almerico is a nationally recognized crowdfunding expert and JOBS Act expert who has appeared in USA Today, the Washington Post, Huffington Post, the New York Daily News, Business Insider, Fox Business Network and hundreds of newspaper, blog, radio and television interviews including Fox News, ABC, NBC, CBS, CNN and The Sean Hannity Show. Almerico is also CEO of http://www.ClickStartMe.com, a crowdfunding site that provides individuals and businesses with an easy-to-use website to raise funds through online crowd funding. Almerico is also the founder of http://www.CrowdItForward.com, a charity-based crowd funding site that performs "Random Acts of Crowdfunding" and raises money for people in need through a 501(c)(3) charitable foundation.
Almerico is available for interviews and speaking engagements and may be reached by e-mailing media(at)clickstartme(dot)com or by calling 813.410.4658.