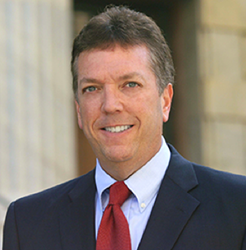 Maybe we should ask The Amazing Kreskin for a prediction.
Tampa, FL (PRWEB) November 08, 2013
Crowdfunding expert Kendall Almerico today released his analysis of when equity crowdfunding under the JOBS Act will actually start. For those expecting to have equity crowdfunding available in January 2014, the JOBS Act expert says that will not happen.
"Many people became excited when the SEC finally set out their proposed rules to implement JOBS Act equity crowdfunding," Almerico says. "Because the public comment period ends in January 2014, people believed they would be raising funds through equity crowdfunding right after the first of the year. That will not happen."
Almerico explains several reasons why equity crowdfunding will not occur at the end of the SEC public comment period. "Most importantly, FINRA's public comment period does not end until February 4," Almerico says. "There cannot be any "funding portal" or equity crowdfunding site open for business until the FINRA rules are final."
Almerico notes that even when the FINRA rules are final, then every funding portal must register and be approved by FINRA. "By law, FINRA will have 60 days to process the application. So, at the very earliest, we may see our first equity crowdfunding portal in early April 2014."
Almerico notes that other factors could delay the first site opening until mid-summer, or even later. "If either the SEC or FINRA decides to change the proposed rules in any way before they become public, there could be another delay," Almerico says. "It is even possible there could be another public comment period if that happens. If the SEC can't decide what the final rules should look like, they could drag it out even further."
Despite this, Almerico notes that he is optimistic that the first funding portals will open in mid-2014. "Nobody really knows when," Almerico says. "Maybe we should ask The Amazing Kreskin for a prediction."
About Kendall Almerico:
Kendall Almerico is a nationally recognized crowdfunding expert and JOBS Act expert who has appeared in USA Today, Huffington Post, the New York Daily News, Business Insider, Fox Business Network and hundreds of newspaper, blog, radio and television interviews including CNN and The Sean Hannity Show. Almerico is also CEO of http://www.ClickStartMe.com, a crowdfunding site that provides individuals and businesses with an easy-to-use website to raise funds through online crowd funding. Almerico is also the founder of http://www.CrowdItForward.com, a charity-based crowd funding site that performs "Random Acts of Crowdfunding" and raises money for people in need through a 501(c)(3) charitable foundation.
Almerico is available for interviews and speaking engagements and may be reached by e-mailing media(at)clickstartme(dot)com or by calling 813.410.4658.