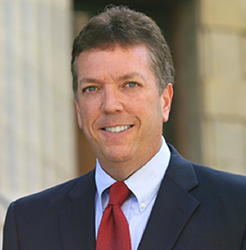 The hope that the JOBS Act would open the doors to a flood of new financing for small businesses appears, for now, to be again bogged down in what will become a jungle of governmental red tape
Tampa, FL (PRWEB) October 23, 2013
Crowdfunding expert Kendall Almerico, CEO of http://www.ClickStartMe.com and founder of http://www.CrowdItForward.com, commented on the Securities and Exchange Commission's JOBS Act crowdfunding rules released today. Almerico noted that nearly 10 months after they were supposed to do so, the SEC finally released their proposed crowdfunding rules under the JOBS Act and that these long-awaited rules for equity crowdfunding are supposed to open up the purchase of stock for start-up companies to everyday people and smaller investors through online crowdfunding web sites. Unfortunately, according to Almerico, the SEC's proposed rules, which now are in a 90-day holding period while public comments are solicited, appear to make the process of raising funds for start-up businesses more complicated than the JOBS Act intended.
"The SEC released 585 pages of comments and rules that are filled with new, additional requirements for equity crowdfunding," JOBS Act expert Almerico says.
Almerico says that crowdfunding enthusiasts across the country were excited about the announcement of the rules hoping that equity crowdfunding had finally arrived. "Unfortunately, this is far from the case," Almerico says. "Those who have actually read the SEC's proposed rules are saying that they are a far cry from what these regulations are supposed to be." Almerico notes that even Sen. John Thune (R-SD) and Pat Toomey (R-PA) wrote a letter to SEC Chairman Mary Jo White with their concerns that the proposed rules "go beyond Congress's clear mandate … and would impose unnecessary and burdensome requirements that will ... undo the progress made under (the JOBS Act)."
Reviewing the SEC rules, Almerico says that there appear to be many measures that are going to make the process of equity crowdfunding very difficult for potential business start-ups. "From governmental reporting requirements and the need for extensive financial documentation to background checks and other expensive undertakings, the hope that the JOBS Act would open the doors to a flood of new financing for small businesses appears, for now, to be again bogged down in what will become a jungle of governmental red tape," Almerico says.
Almerico notes that, from the SEC's perspective, they have been asked to create new rules that are dramatically different from the longstanding laws that govern securities transactions. "The SEC has to find a way to protect consumers and investors from fraud, and to oversee the companies and brokers issuing securities. This is not an easy task," Almerico notes. "But the JOBS Act provided a basic model to allow a simplified form of business financing that the American economy desperately needs. Unfortunately, the SEC's rules have made what many hoped would be a straightforward process, into one that will make equity crowdfunding, like all other forms of securities financing, far from simple."
Almerico says that the SEC rules regarding crowdfunding and the JOBS Act could change dramatically over the next three months as the public reviews the proposed rules and as lawmakers see what the SEC has done to thwart the intent of the law. "Unfortunately, the result for the American economy is that equity crowdfunding is still not in our immediate future, and even when it finally is, it is not likely to be as easy to use for a business start-up as most had hoped it would be," Almerico says.
About Kendall Almerico:
Kendall Almerico is a nationally recognized crowdfunding expert who has appeared in USA Today, Huffington Post, the New York Daily News, Business Insider, and hundreds of newspaper, blog, radio and television interviews. Almerico is also CEO of http://www.ClickStartMe.com, a crowdfunding site that provides individuals and businesses with an easy-to-use website to raise funds through online crowd funding. Almerico is also the founder of http://www.CrowdItForward.com, a charity-based crowd funding site that performs "Random Acts of Crowdfunding" and raises money for people in need through a 501(c)(3) charitable foundation.
Almerico is available for interviews and speaking engagements and may be reached by e-mailing media(at)clickstartme(dot)com or by calling 813.410.4658.
Sources:
http://www.sec.gov/rules/proposed/2013/33-9470.pdf
http://smallbusiness.foxbusiness.com/finance-accounting/2013/10/22/senators-say-sec-going-too-far-with-startup-financing-rules/