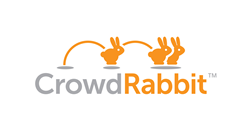 Our featured authors are some of the top experts in the field and our newsroom aggregates crowdfunding headlines at any given moment.
CHARLOTTE (PRWEB) April 30, 2015
With the recent launch of its new crowdfunding aggregation platform, the team behind CrowdRabbit™ has been working with leading industry experts to introduce a resource center geared toward individuals of any caliber within the crowdfunding community.
From news to education and data, this new resource center offers a wide variety of equity- and debt-based crowdfunding information for capital seekers, investors and crowdfunding platforms. Investors will find help choosing an investment, managing risk, learning rules and regulations and more. Capital seekers can find advice for determining whether or not crowdfunding is a good fit for their business, how to plan for raising funds, choosing the right platform, communicating with investors and an endless amount of insightful information.
CrowdRabbit's resource center is not solely for capital seekers and investors. It is also geared towards crowdfunding platforms that may need assistance with marketing their platform or individual projects, attracting new projects, analyzing data for growth and much more.
"Because crowdfunding means many things to different people, our mission is to become the leading resource for anyone in the crowdfunding space," says Rob Finlay, Chief Executive Officer of CrowdRabbit's parent company, QuietStream Financial. "Our featured authors are some of the top experts in the field and our newsroom aggregates crowdfunding headlines at any given moment. If you want to learn more about crowdfunding, CrowdRabbit is certainly where you want to be."
Recent CrowdRabbit guest author Scott Shane was one of the very first experts to have his work featured in CrowdRabbit's new resource center. Shane is an Entrepreneurship and Innovation expert, as well as a Professor at Case Western. Not only was one of Shane's books one of the top ten business books of the year for Amazon.com, he's also won the 2006 Golden Book Award for best business book of the year and the Global Award for Entrepreneurship Research, the most prestigious award in this academic field.
"Crowdfunding is the most rapidly growing form of small business finance, but it's so new that many people know little about it," says Shane. "The new resource center will help entrepreneurs, investors, researchers, and policy makers understand the new rules and regulations for crowdfunding, the pros and cons of the new source of credit and the ins and outs of the crowdfunding process for both debt and equity."
Those interested in CrowdRabbit are encouraged to sign up for email updates about the platform's latest products and investment opportunities. Visit http://bit.ly/resourcecenter1 to browse CrowdRabbit's resource center or email jessica@commandpartners.com to learn about having your work featured and becoming a guest author.
ABOUT CROWDRABBIT™
CrowdRabbit, which is a subsidiary of QuietStream Financial, is a crowdfunding aggregator established in 2014 with the goal of providing a comprehensive pool of listings from all spaces including rewards, donations, equity, real estate, venture capital, debt, and more. For more information about CrowdRabbit, visit http://www.crowdrabbit.com.