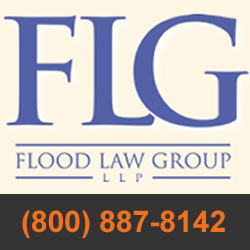 The increase in cancer diagnoses among soccer goal keepers who are in constant contact with crumb rubber is concerning
Washington, D.C. (PRWEB) October 22, 2014
As more and more soccer goal keepers are diagnosed with cancer, environmental advocates are questioning whether there is a connection between the cancer diagnoses and the synthetic material used to make sports fields and playgrounds across the nation. The artificial turf infill, also known as "crumb rubber," is made from synthetic fibers and old scrap tires, which can contain cancer-causing chemicals such as benzene, lead and carbon black. According to an article published by CBS News on Oct. 15, such concerns prompted Kennedy Catholic High School in Burien, Washington to pull the plug on its plans to use crumb rubber on its brand new football field just days before the field was scheduled to be filled.
"We agree with Kennedy Catholic's decision to go with another, safer material," said Cary McDonald, partner at Flood Law Group LLP. "The increase in cancer diagnoses among soccer goal keepers who are in constant contact with crumb rubber gives reason for concern. Our national product liability lawyers have taken a special interest in this topic and are following the developments closely."
According to the article by CBS, administrators at the school caught wind of the suspected cancer link from news articles in which Amy Griffin, the associate head coach for the University of Washington's women's soccer team, voiced concerns. "She's compiled a list of at least 50 soccer players nationwide that have cancer and think there may be a link between the crumb rubber and athletes getting ill -- although no scientific studies have confirmed a connection," CBS reports.
"We appreciate the feedback and concerns we have heard from some of you as we were just days away from installing crumb rubber fill - the final step of the installation process on our own field," Principal Mike Prato said to parents in a letter about the changes. "Because the news is still breaking, and it will inevitably take some time for all the scientific testing to be completed and reviewed, we have decided to make a bold move as a school to prevent any unnecessary risk to our student athletes. We are replacing the black rubber fill with a cutting edge product called Nike Grind - which is simply ground up tennis shoe soles provided by the Nike Corporation."*
According to an article published by NBC News on Oct. 15, Griffin and former soccer players are urging the federal government to take a closer look at the potential risks associated with crumb rubber. Many of the soccer players on Griffin's list, who have developed cancer, are former goal keepers, NBC reports.
Crumb rubber, also known as "ground rubber" and "tire crumb," are tiny black beads that are poured between artificial blades of grass, giving the turf more bounce and reducing the risk for serious injury. According to the Synthetic Turf Council, there are more than 11,000 synthetic turf sports fields scattered throughout the U.S. today; most of which are crumb rubber.**
"There needs to be more research into the safety of crumb rubber fields," said McDonald. "Especially because the material is used on thousands of sports fields and playgrounds across the country."
About Flood Law Group LLP
Flood Law Group LLP is a national personal injury firm that represents individuals in claims involving defective and unsafe products. For more information about the firm, visit the firm's website or schedule a consultation by calling 1-202-600-9569.
Sources:
*http://www.cbsnews.com/news/school-replaces-artificial-turf-over-cancer-concerns/
**http://www.syntheticturfcouncil.org/?page=Sports_Fields