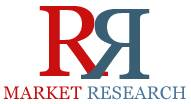 The cryogenic equipment market was estimated to be at $14.47 billion in 2014 and is projected to reach $21.09 billion by 2019, at a CAGR of 7.8% from 2014 to 2019.
(PRWEB) April 25, 2015
The report estimates the global cryogenic equipment market share in terms of products sold, which has been further subdivided into different types, their applications based on various industries, and regions, which have been split further country-wise.
The Asia-Pacific region leads the cryogenic equipment market, with largest estimated market share in 2014 and is projected to grow with a highest CAGR compared to all other regions. This growth can be attributed to the utilization of the cryogenic equipment by the developing countries such as China, Indian, Japan, Australia, and Malaysia, among others. Increased LNG imports from Middle East and Africa region is the reason for the healthy growth of cryogenic equipment. Major economies in the region have huge demand for modern and advanced healthcare facilities; this pushed the demand for cryogenic technology and increased the usage of cryogenic equipment in the healthcare applications. Browse 72 market data tables & 47 figures spread through 189 pages and in-depth TOC on "Hydraulic Workover Unit Market" at http://www.rnrmarketresearch.com/specialty-fertilizers-market-by-type-monoammonium-phosphate-monopotassiun-phosphate-potassium-nitrate-potassium-chloride-potassium-sulfate-urea-uan-and-others-by-crop-type-by-region-glob-market-report.html .
Cryogenic equipment is used to store, transfer, handle, and supply liquefied gases such as nitrogen, oxygen, and argon among other gases. The most commonly used cryogenic equipment include tanks, valves, vaporizers, and pumps.
The development in LNG is a key growth driver for this market. LNG being a low emission fuel has been favoured by various regulations that address environmental concerns. Cryogenic equipment that is used for LNG production, transportation, and storage accounts for a major share of the market. The past decade has seen increased production of natural gas due to the shale revolution. This has boosted the market for the cryogenic equipment for oil and gas. Moreover, the power sector has witnessed development of specialised equipment such as HTS cables and cryogenic energy storage. Therefore, energy and power is expected to be the largest consumer for the equipment.
This report profiles leading players in the industry, based on their recent developments and other strategic industrial activities. The prominent ones include Air Liquide, Beijing Tianhai Industry Co. Ltd, Cryofab Inc, Cryoquip LLC, Herose GMBH, Inox India Ltd, Linde Group AG, Taylor-Wharton International LLC, VRV S.P.A. and Wessington Cryogenics Ltd. Competitive analysis for the major players and their share in the cryogenic equipment market has also been discussed in the report. Order a copy of this report at http://www.rnrmarketresearch.com/contacts/purchase?rname=369532 .
Various secondary data sources including global Factiva, press releases, company annual reports, industry association publications, oil and gas magazine articles, world economic outlook, trade websites, and databases have been referred to, for collecting information regarding the cryogenic equipment market. For primary data, industrial experts have been telephonically interviewed. Priced at $4650 for a single user PDF, a discount on "Cryogenic Equipment Market by Application (Energy & Power, Chemicals. Metallurgy, Electronics and Shipbuilding), by Cryogen Gases (Nitrogen, Oxygen, Argon and LNG), & by Product Type (Tank, Valve, Vaporizer & Pump) – Global Trend & Forecast to 2019" research report can be requested at http://www.rnrmarketresearch.com/contacts/discount?rname=369532 .
Related Market Reports:
"North America Well Completion Equipment & Services Market by Type (Packers, Sand Control Tools, Multi-stage Fracturing Tools, Liner Hangers, Smart Wells, Safety Valves, and Other), by Application & by Country – Trends & Forecast to 2019" research report is now available with RnRMarketResearch.com. Companies like Baker Hughes Incorporated, Halliburton, Weatherford International, Schlumberger Ltd, Packers Plus Energy Services Inc, National Oilwell Varco, Nabors Industries Ltd, Nabors Industries Ltd, Trican Well Service Ltd, Trican Well Service Ltd, Superior Energy Services Inc, Welltec as, FTS International, Nine Energy Services Inc and NCS Multistage are discussed in this research available at http://www.rnrmarketresearch.com/north-america-well-completion-equipment-services-market-by-type-packers-sand-control-tools-multi-stage-fracturing-tools-liner-hangers-smart-wells-safety-valves-and-other-by-application-by-market-report.html .
"Smart Meters Market by Type (Smart Electric Meters, Smart Water Meters, Smart Gas Meters), by End User (Industrial & Commercial and Residential), & Region (Americas, Asia-Pacific, Europe & RoW) – Trends and Forecast to 2019" research report is now available with RnRMarketResearch.com. Companies like Itron Inc, Elster Group SE, Landis+GYR, Siemens AG, Schneider Electric SA, Badger Meter Inc, Circutor SA, Edmi, Holley Metering Limited, Honeywell International Inc, Icsa (India) Limited, Iskraemeco, Neptune Technology Group Inc, Sensus and Sentec Ltd are discussed in this research available at http://www.rnrmarketresearch.com/smart-meters-market-by-type-smart-electric-meters-smart-water-meters-smart-gas-meters-by-end-user-industrial-commercial-and-residential-region-americas-asia-pacific-europe-row-tren-market-report.html .
Explore more Energy Equipment Market Research Reports at http://www.rnrmarketresearch.com/reports/energy-power/energy/energy-equipment .
About Us:
RnRMarketResearch.com is your single source for all market research needs. Our database includes 500,000+ market research reports from over 100+ leading global publishers & in-depth market research studies of over 5000 micro markets. With comprehensive information about the publishers and the industries for which they publish market research reports, we help you in your purchase decision by mapping your information needs with our huge collection of reports.