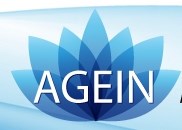 This study confirms that cryolipolysis is safe and effective and can, in fact, produce results comparable to those of liposuction
Boston, MA (PRWEB) August 29, 2013
Agein.com, the Internet's premier anti-aging web site focusing on anti-aging tips, news, and advice from some of the foremost experts in the industry, is releasing its expert opinion on a recent study that suggests cryolipolysis is safe and effective for noninvasive body contouring.
According to Agein.com, first approved for use in 2010, cryolipolysis (fat freezing) is a medical procedure where subcutaneous fat tissue is destroyed by controlled exposure to cooling. Billed as a nonsurgical alternative to liposuction, cryolipolysis claims to reduce fat deposits without damaging the overlaying skin.
The large two-year study in question, led by a group of Southern California plastic surgeons, examined the treatment's safety, effectiveness, and popularity. The researchers found that cryolipolysis is in fact effective in reducing subcutaneous fat volume. The authors of the study also found that cryolipolysis was associated with few adverse effects; just three cases of mild or moderate pain were observed, all of which rapidly resolved. The popularity of the procedure has also grown substantially; with 823% more treatment cycles delivered in 2012 than 2010. (Source: Stevens, W.G. et al., "Broad Overview of a Clinical and Commercial Experience With CoolSculpting," sullivanitpro.com, August 2013; http://pfiles.sullivanitpro.com/aes.sagepub.com/content/33/6/835.full?sid=7205c0aa-7f22-4444-9b40-d965dd7b2105.)
"This study confirms that cryolipolysis is safe and effective and can, in fact, produce results comparable to those of liposuction," says Laura Foreman, Agein.com's Anti-Aging Life Coach. "While it may sound surprising that the biggest demand for the procedure is among men, it's worth noting that, according to the American Society for Aesthetic Plastic Surgeons, liposuction was the top cosmetic surgery procedure for men in 2012."
"The experts at Agein.com understand that more and more Americans are taking control of their physical, mental, emotional, and spiritual well-being," Foreman adds. "While a growing number are turning to procedures to help them get the body they want, we think it's important to supplement this with a total change in lifestyle. The path toward a fuller, healthier life includes diet, exercise, supplements, a personal skin care regimen, and mental wellness techniques. There is no fountain of youth to keep us young; just ourselves."
About Agein.com: The site's goal is to inspire and coach its readers to adapt an anti-aging lifestyle that suits their individual needs. Its anti-aging experts will educate readers on diet, fitness, and skin care, and how all of these areas affect the way people look and feel. Agein.com also provides readers with information on all of the latest advances in anti-aging research, the hottest anti-aging trends in Hollywood, and beauty tips from Laura Foreman, its expert Anti-Aging Life Coach. Agein.com will equip readers with all of the tools they need to make the right anti-aging lifestyle choices. To learn more about Agein Corporation, visit the company's web site at http://www.Agein.com.