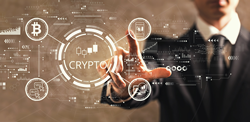 In order for a payment method between a buyer and seller to scale and grow, the buyer must have some level of security and consumer protection.
TAMPA BAY, Fla. (PRWEB) February 20, 2023
On the first business day of the new year, the Federal Reserve, the Federal Deposit Insurance Corporation, and the Office of the Comptroller of the Currency issued a joint warning to financial institutions that dealing with cryptocurrency exposes them to an array of risks, including scams and frauds.(1) The statement came just a few weeks after the collapse of the now-bankrupt FTX investment firm, recently valued at $32 billion, and the arrest of its founder, Sam Bankman-Fried, on charges of criminal fraud and money laundering; many of the traders involved with FTX fear they will never get their money back.(2) Monica Eaton, founder of the world's first chargeback remediation company, Chargebacks911, notes that "Until the FTX debacle became public knowledge, cryptocurrency was being touted not only as a safe investment but as a potential alternative to credit cards for widespread consumer use."
"In order for a payment method between a buyer and seller to scale and grow, the buyer must have some level of security and consumer protection," says Eaton. "That's the biggest competitive advantage credit cards have, and it's the reason that when people buy online, they predominantly do it with a card."
No more chargebacks?
One characteristic of cryptocurrency is the blockchain, an open register documenting the authenticity on which the currency is based. Blockchain has been discussed as a guarantee of honesty within any transaction using crypto.
While identity theft is drastically reduced in a blockchain-governed transaction, there are many other types of transaction issues consumers need protection from. Eaton explains that chargeback rights are needed to protect consumers against bad-faith crypto companies and deceptive practices and to safeguard sustainability.
.
"While cryptocurrencies reduce the risk of identity theft, chargebacks offer protections that extend well beyond this singled-out issue," notes Eaton. "Chargeback rights protect consumers when they've been swindled by a deceptive merchant when they receive a product that is not as advertised or is not received at all, or for a number of other legitimate reasons. As we've seen with investors who have lost money through the FTX debacle, crypto desperately needs to evolve to adopt a chargeback mechanism to protect consumers should they be treated unfairly. If digital asset companies and financial institutions have any ambition to grow crypto into an everyday commodity, they must scale their consumer protections and dispute management capabilities."
Government regulation
As to the future role of cryptocurrency in the general economy, it seems likely that the FTX bankruptcy and pending criminal charges will give government regulators a reason to tighten the rules around crypto companies, leading to stronger centralization and more control from appropriate government agencies.(3)
About Chargebacks911
Chargebacks911 is the global leader in chargeback prevention and remediation technology. As a provider or supplier to financial technology companies, Chargebacks911 helps safeguard more than 2.4 billion transactions per year on behalf of clients in 87 countries around the world. For details on Chargebacks911's comprehensive dispute management solutions, visit https://chargebacks911.com.
References:
1. "Regulators Warn U.S. Banks on Crypto Risks Including 'Fraud and Scams' after FTX Collapse." CNBC, 4 Jan. 2023, cnbc.com/2023/01/03/regulators-warn-us-banks-on-crypto-risks-including-fraud-and-scams.html#:
2. ABC News, ABC News Network, abcnews.go.com/Business/ftx-traders-money-back-bankruptcy-experts-weigh/story?
3. Rapoza, Kenneth. "FTX Failure Reminds Investors: Crypto Investor Protection Does Not Exist." Forbes, Nov. 2022, forbes.com/sites/kenrapoza/2022/11/20/ftx-failure-reminds-investors-crypto-investor-protection-does-not-exist.
4. Przybyla,Scott. "5 Signs You Could Benefit from Ecommerce Fraud Prevention This Holiday Season." ROI Revolution, roirevolution.com/blog/5-signs-you-could-benefit-from-ecommerce-fraud-prevention-this-holiday-season/.