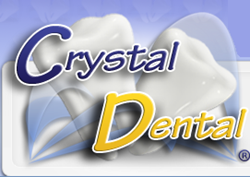 Sacramento, CA (PRWEB) July 14, 2014
Crystal Dental has recently announced that it will open a new office in Sacramento. The announcement has been made via LAD Solutions in in order to increase awareness about the office. In addition, the announcement has been made in order to draw in new patients that can now use their dental services in the Sacramento area.
Crystal Dental offers a variety of services for both routine and cosmetic procedures. Some of the services offered by Crystal Dental include cosmetic dentistry procedures such as porcelain veneers and dental implants. Other services offered include pediatric dentistry, endodontic dentistry like tooth extractions and root canals. Crystal Dental also has a number of trained specialists on board that include orthodontists, periodontists, endodontists, oral surgeons, prosthodontics, and pediatric dentists.
Crystal Dental also prides itself on using the latest technologies for dental care. For patients that are looking for highly advanced cosmetic dental procedures, Crystal Dental likely offers them. Each patient room is regularly updated with late model equipment for performing even routine procedures.
The new office opened officially on July 7, 2014. An opening ceremony was held with all of the dental professionals in attendance. The new office is located at 3315 Alta Arden Expressway Suite #A. Sacramento, CA 95825. However, Crystal Dental has announce that it is now fully operational and patients can make appointments for the Sacramento office. Appointments can be made by calling the office directly or via the website.
Crystal Dental is also located in Huntington Beach, Santa Ana and Los Angeles for patients that live in those areas and prefer a location that is more convenient for them.
About Crystal Dental: Crystal Dental is a team of general and dental specialists offering multidisciplinary dentistry under one roof. They can service both children and adults. These services are available to the residents of Los Angeles & Orange County area and now also the Sacramento area with the opening of a new office there. Crystal Dental has four locations in Sacramento, Huntington Beach, Santa Ana and Los Angeles. For more information about Crystal Dental, visit crystaldentalcenters.com.