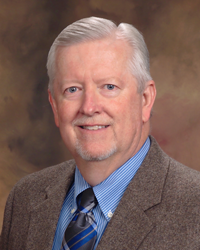 I hope that other teams can use these pillars to improve their own company culture.
Tulsa, OK (PRWEB) September 05, 2017
Business owner and author Gary Crouch will be discussing the business principles outlined in his new book on September 19 at The Bridge in Tulsa, OK from 5-8 p.m. Started as a blog series, 18 Service Pillars: The Basis of an Exceptional Organization serves as CS3 Technology's model to measure the quality of the services they provide their customers. "I hope that other teams can use these pillars to improve their own company culture," said Crouch, an active member of the Strategic Leadership Academy.
Developed in 2007 after CS3's management team met with long-time mentor Ed Kless, the 18 Service Pillars showcase the way the company does business. "As a client of CS3, rest assured that each interaction with our team will encompass these 18 Service Pillars," noted Crouch. Discussed at greater length in the book, a few of these pillars include:
No. 1: Be authentic. "Authentic behavior is the most powerful quality we have as consultants," said Crouch. "Authenticity is about undisputed credibility when you articulate what you are experiencing. In other words, you express the emotions you feel without being emotional."
No. 2: Focus on delivering value. Everything one does for a client should provide a return on their investment. "Just because you can do something, does not mean that you should," added Crouch.
No. 3: Communicate. Communication is a two-way process: one should always seek to understand before they try to be understood. People should use many forms of communication: calls, email and face-to-face, always assuming there will be an external audience.
"The 18 Service Pillars define CS3 and what we stand for. They are part of the overall vision and mission of the company. They are the way CS3 does business and the way the CS3 team members live life," concluded Crouch. 18 Service Pillars: The Basis of an Exceptional Organization will be available solely through Amazon, and an overview of the 18 Service Pillars can be downloaded at:
http://www.cs3technology.com/assets/18servicepillars-101315-web.pdf
About CS3 Technology
CS3 Technology is a premier business consulting firm serving clients in over 30 states and many international offices. It has assisted hundreds of clients with the evaluation, selection and purchase of business software designed to improve their operations. For more information, please call (877) 496-1600, or visit http://www.cs3technology.com.
About the NALA™
The NALA offers small and medium-sized businesses effective ways to reach customers through new media. As a single-agency source, the NALA helps businesses flourish in their local community. The NALA's mission is to promote a business' relevant and newsworthy events and achievements, both online and through traditional media. The information and content in this article are not in conjunction with the views of the NALA. For media inquiries, please call 805.650.6121, ext. 361.