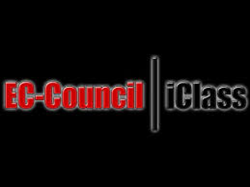 This course was designed with a special focus on some of today's most vulnerable computer users: young people and non-technical end users.
Albuquerque, NM (PRWEB) March 19, 2015
The physical world is increasingly supported by a cyber infrastructure. This infrastructure enables new business models, enhances communications, makes communication more convenient, and contributes to national defense – but these perks come with some downsides. While there are literally billions of computer users around the world, there are very few computer users who are trained in security awareness.
EC-Council's Certified Secure Computer User (CSCU) program is a simplified cyber- security awareness course created to teach students and other end-users how to protect themselves from cyber threats. This course was designed with a special focus on some of today's most vulnerable computer users: young people and non-technical end users.
The flip side of the increased reliance on computers is the increased vulnerability to cyber threats. Network outages, data compromised by hackers, viruses, and other incidents affecting people's lives in ways that range from inconvenient to becoming life threatening at times.
While many Institutions and Colleges offer computer education for children through computer science (CS) courses, they are often focused on keyboarding and the use of standard office products. Students are generally trained to be users of technology, but not cyber security training is not emphasized. Students using home computers, laptops, and mobiles devices to access social media usually do not understand how much of their person information they are sharing with the world and how that information can be used to harm them.
Young people tend to be more trusting than adults and as they are exposed to the darker side of the internet, problems can arise that exceed their coping ability. Some of these potential issues could be inappropriate contact, inappropriate conduct, inappropriate content, commercialism, hacking, and viruses and spyware. These are the issues that are addressed in the CSCU course.
Therefore, there is enormous need for Information on Security Education and Security Awareness Training to empower Students /Parents with necessary Security Skills, to protect their Cyber Space from hackers and intruders.
About EC-Council
The International Council of E-Commerce Consultants (EC-Council) is a member-based organization that certifies individuals in various e-business and security skills. EC Council is the owner and developer of the world-famous E-Council Certified Ethical Hacker (CEH), Computer Hacking Forensics Investigator (C|HFI), Certified Security Analyst (ECSA), License Penetration Tester (LPT) programs, and various others offered in over 60 countries around the globe. These certifications are recognized worldwide and have received endorsements from various government agencies including the US Federal Government via the Montgomery GI Bill, and the US Government National Security Agency (NSA) and the Committee on National Security Systems (CNSS) certifying EC-Council's Certified Ethical Hacking (CEH), Network Security Administrator (ENSA), Computer Hacking Forensics Investigator (CHFI), Disaster Recovery Professional (EDRP), Certified Security Analyst (E|CSA) and Licensed Penetration Tester (LPT) program for meeting the 4011, 4012, 4013A, 4014, 4015 and 4016 training standards for information security professionals and most recently EC-Council has received accreditation from the American National Standards Institute (ANSI).
For more information about EC-Council, please visit http://www.eccouncil.org.