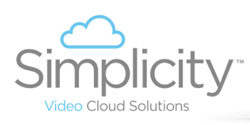 Three Part Webinar Series Features Guest Speaker from Wainhouse Research and Explores how Businesses Can Leverage Cloud Technologies to Maximize Efficiencies, Minimize Costs and Increase Effectiveness
Exeter, RI (PRWEB) April 13, 2015
Carousel Industries, a leader in mobility, data networking and converged communications, is holding a three-part webinar entitled Gaining Business Efficiencies with Private Cloud, aimed at helping companies understand how on-remise cloud solutions can help increase productivity and efficiency — while lowering costs — while employing Carousel Industries' new Simplicity Video platform.
Part one of the series, which was recorded on Thursday of last week, featured special guest Andrew Davis, senior analyst and partner at Wainhouse Research; and William Thompson, vice president of video services, Carousel Industries. The webinar, which is instantly available by clicking here, discusses the rapidly changing needs and market innovations facing both SMBs and global enterprises, while articulating best practices for evaluating, designing and deploying private video cloud environments.
Specific topics covered in Part One include:

Traditional CAPEX models vs. Simplicity® Video Cloud's OPEX pay as you grow model
Organizational benefits of customized and integrated solutions
Elastic and instantly scalable options to align with changing needs
Convenience of anywhere and anytime without the need to reserve capacity
Cloud security – promoting the use of best practices for providing security assurance
The next two webinars in the series will be held on Thursday, April 16th and Thursday, April 23rd, and are open to anyone interested in participating. More details and registration information follow:
Thursday, April 16th: Effective Online Customer Engagement (30 minutes)
This webinar, which features guest speaker Andrew Davis of Wainhouse Research, will discuss how companies can create a dynamic online experience for new business opportunities, while uncovering the various ways in which Carousel Industries' Simplicity Video can help enhance the overall customer service experience. To learn more or to register, click here.
Thursday, April 23rd: How to Compete in a Virtual Reality (30 minutes)
The final part of the Gaining Business Efficiencies with Private Cloud will explore how companies can utilize private cloud solutions to lower costs. The webinar will discuss how Simplicity Video can help companies find solutions relating to variable costs, lower overhead and operating expenses — and therefore become more competitive. To register or to learn more, click here.
Simplicity is a fully scalable, multipoint video solution designed to deliver a 'no-hassle' conferencing experience to organizations operating across a range of verticals including finance, insurance, education, medical, retail, government and other markets. Simplicity Video Cloud leverages Carousel Industries' uniquely combined expertise in videoconferencing, network infrastructure and unified communications. The Simplicity Video MPC offering is the first of its kind on the market, providing an Opex-based 'pay as you grow' multipoint conferencing solution that seamlessly integrates into clients' existing networking environments.
About Carousel
Carousel Industries consults, integrates, and manages technology solutions that solve business problems and contribute to your organizations' growth. This includes unified communications, managed services, virtualization, Voice over IP (VoIP), video conferencing and collaboration and data infrastructure solutions.
Today we have over 6,000 customers, including 35 of the Fortune 100. Carousel has been recognized by both VAR and CRN Magazines as one of the top technology integrators in the US and we've been listed in the Inc. 500/5000 seven times. Carousel is headquartered in Exeter, RI, with over 1,000 employees working from offices in 30 locations across the US, including over 250 service technicians deployed across the country. For more information visit: http://www.carouselindustries.com